PM Hun Sen Pushes Covid Booster Shots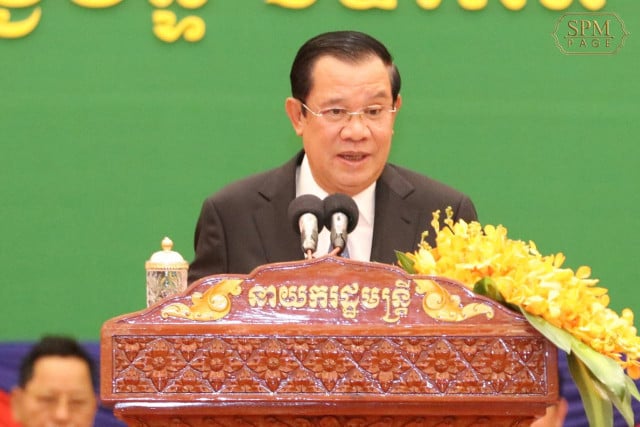 Vaccinations bring 37-day lull in cases
PHNOM PENH – Prime Minister Hun Sen has urged people to keep getting Covid-19 boosters as fifth shots are rolled out for priority groups.
Hun Sen said the country had seen no new case for 37 days due to his policy of vaccinating the population without discrimination.
Speaking at the graduation ceremony of the Royal School of Administration training course 2020-2021 on June 13, he said there was no political bias in the vaccination program.
"All people have received the same ​​Covid-19 vaccine," he said.
Cambodia was continuing to provide free vaccinations. "Not only the 5th dose, even for the 20th dose, will not take money from the people," he said.
The country started providing the fifth dose on June 9.
Cambodia has more than 10 million doses of vaccine in stock, with 15 million doses promised by China, 5.5 million doses by the US and 500,000 doses by Australia.
As of June 12, Cambodia has given at least two doses to 14.3 million people, equivalent to 94 percent of the 16 million population.
Cambodia recorded no new cases on May 8. As of June 13, no case had been detected, leaving the total of infections at 136,262 with 133,205 people having recovered. The disease has claimed 3,056 lives.
Related Articles