Hun Sen Reminds Citizens to Maintain COVID-19 Measures as 15 New Cases Reported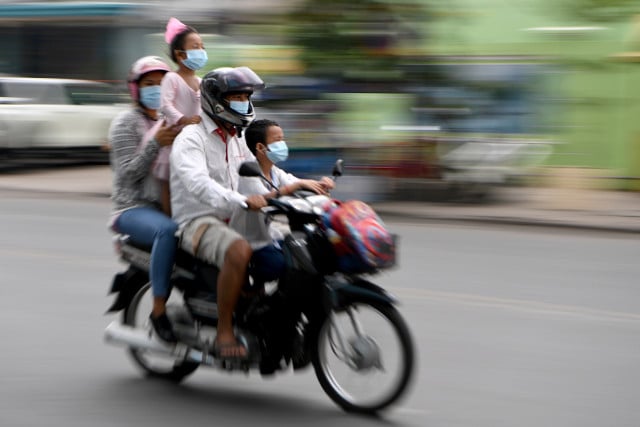 Sao Phal Niseiy
July 12, 2020 4:01 AM
His message follows new cases being identified among Cambodians returning from abroad
PHNOM PENH--Prime Minister Hun Sen Sunday (July 12) called on the general public to remain highly vigilant as the country has identified 15 new cases of 2019 Novel Coronavirus (COVID-19).

"Recently, our people returning from Saudi Arabia tested positive for COVID-19 and have been placed under treatment," Hun Sen said in his statement on Facebook.

"Please…don't be careless and regularly wash your hands as well as wear face masks properly," he said.

The prime minister also reminded owners of food stores and businesses such as restaurants, hotels, guesthouses and casinos, which on July 3 were given authorization to resume operations, to strictly adhere to the Health Ministry's guidelines and implement COVID-19 preventive measures.

Hun Sen's message to the population followed the announcement by the country's health authorities that 15 Cambodian nationals who had returned to the country from Saudi Arabia via Malaysia had been identified as carrying COVID-19.

"The 15 patients include seven men from Tboung Khmum Province, three from Kandal Province, two from Phnom Penh, two from Takeo and one from Kratie," said Or Vandine, spokesperson for the Ministry of Health, in a press statement.

Vandine added that the patients returned on a plane carrying 94 passengers and that the other 79 passengers have been required to undertake a 14-day mandatory quarantine even though they tested negative for the coronavirus.

With these latest cases, Cambodia has officially recorded 156 COVID-19 cases to date. Among them, 133 patients have recovered and 23 remain hospitalized.

According to the Johns Hopkins University's Center for Systems Science and Engineering, over 12.6 million cases of COVID-19 have been confirmed globally while the death toll stands at 564,400 as of Sunday (July 12).
Related Articles