Hun Sen says Cambodians are Responsible for their Own Health and Safety amid COVID-19 Outbreak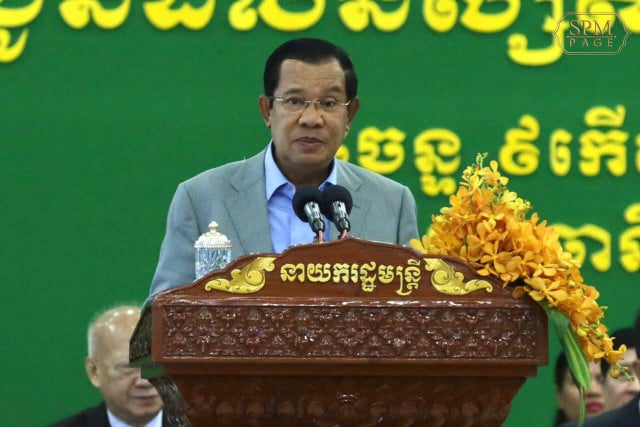 Phoung Vantha
March 2, 2020 4:59 AM
The Cambodian PM decried those as spreading misinformation on the virus as "terrorists" as international experts question the lack of confirmed cases in the region.
PHNOM PENH--Prime Minister Hun Sen called on people to protect themselves from the COVID-19 outbreak. He also went as far as to label those who post and share disinformation about the virus as "terrorists."
Speaking at the graduation ceremony of a private university on Monday, he said that people don't need to depend on the government and the health ministry.
"I call on individuals and each family to protect themselves, being afraid is not the best choice, but the best choice is preventing yourself. Nobody will wash your hands for you," he said.
Recent images and videos have emerged on social media, allegedly depicting people who have been infected with the novel coronavirus, but Hun Sen dismissed them as fake news.
Hun Sen also denied the recent case where a number of foreign nationals, thought to be Chinese, had died of the virus in Cambodia.
"What will you get back?" he said, "You just cause fear for your people and for your family."
He went on to say that there is still no confirmed case of COVID-19 in Cambodia.
As of Mar. 1, 2020, the Center for Disease Control and Prevention (CDC) said that there are no new cases of the novel coronavirus, and that 92 people have been tested at the Pasteur Institute but all came back negative.
The distinct lack of confirmed cases across Southeast Asia has caused many international experts to question whether or not countries like Cambodia are adequately equipped to detect the virus, with some suggesting that increased political and economic ties to China are prompting nations like Cambodia to downplay the severity of the outbreak.


Related Articles