Hun Sen Says He Is Not Worried about the Country Losing EU Trade Benefits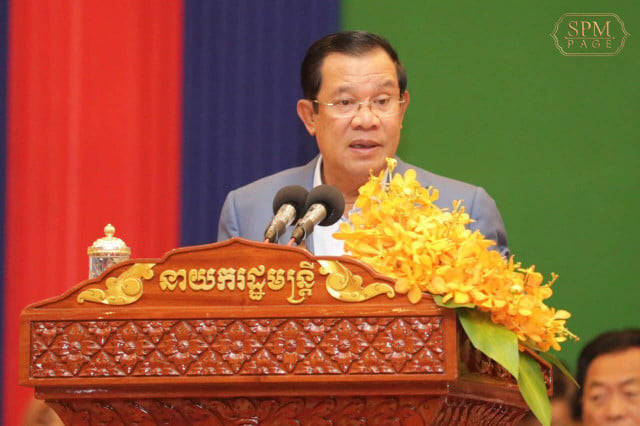 Phoung Vantha
December 11, 2019 9:33 AM
PHNOM PENH--Prime Minister Hun Sen Wednesday said that he is no longer concerned about the suspension of the European Union's Everything But Arms (EBA) trade scheme.

"I don't care about EBA: Do whatever you want," he said during a private school graduation ceremony.
There are around 60 countries to which Cambodia can export goods including China and ASEAN countries in addition to the European Union ones, Hun Sen said.
Cambodia currently faces a suspension of the European Union's Everything But Arms (EBA) trade scheme, which includes duty-free and quota-free market access, for failure to respect human rights and labor rights. The European Union finalized a preliminary report on a temporary suspension of trade preferential conditions last month, and Cambodia has one month to respond.
Cambodian union leaders have expressed their concern over the enormous effect that the suspension of the EBA preferential market access would have on workers.
The Garment Manufacturers Association in Cambodia (GMAC) said last August that it will affect the sector's 750,000 workers who represent more than half of the country's total labor force and provide direct income support to more than 20 percent of all households in Cambodia.
"More than 80 percent of our workers are women and most are under the age of 35," GMAC said. "All told, the EBA has a positive effect on the lives of some 3 million people in Cambodia."
Cambodia's export and imports from January through September 2019. Exports to China represented 7 percent of Cambodia's exports, while imports from China amounted to 39 percent of the country's imports. Source and illustration: the Ministry of Economy and Finance.
As Arnaud Darc, chairman of the European Chamber of Commerce in Cambodia (EuroCham) said last March, the cost of losing the EBA trade scheme could be enormous for the country. "Some of us [at the chamber] have come up with the estimation that the repercussions could affect Cambodia's gross national product by $1.5 billion," he said.
Cambodian exports to the European Union totaled around $5.9 billion last year, 95 percent of which entered the EU duty-free taking advantage of EBA preferences.
In terms of other markets, Cambodia had exported more than 200,000 tons of rice to China by the end of November, which was 53 percent more than last year, the Chinese Embassy said.
During the first nine months of this year, Cambodia exported garments, footwear, travel goods, bicycles, electrical goods, rubber and agricultural products to markets such as the United States, the European Union, Great Britain, Canada, Japan, China, Thailand and Vietnam, according to a Ministry of Economy and Finance report
Related Articles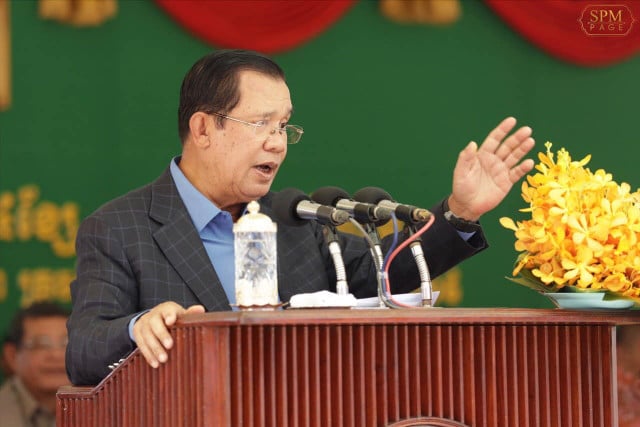 November 16, 2019 5:52 AM