Hun Sen says no to Chinese military base in Cambodia
Thmey Thmey
July 5, 2019 6:30 AM
Hun Sen says no foreign troops, Chinese or not, are allowed to be present on Cambodian soil
PHNOM PENH--Cambodia will not allow its territory to be used for hosting any foreign troops, including the Chinese military, Prime Minister Hun Sen said in his latest response following a recent allegation from the United States.

"I would like to stress [again] that no foreign troops, Chinese or not, are allowed to be present on Cambodian soil," he said Thursday during a meeting with the Cambodian diaspora in Geneva, Switzerland, where he was visiting.
His comments followed the latest suspicion raised by U.S. Deputy Assistant Secretary of Defense for South and Southeast Asia Joseph Felter concerning Cambodia's Ream Naval Base near the country's main beach city of Sihanoukville.
In a letter he sent to Defense Minister Tea Banh last month, Felter said that Cambodia's rejection of the U.S. assistance to repair the naval base "is fueling speculation that this sudden change of policy could indicate larger plans for changes at Ream Naval Base, particularly ones that involve hosting Chinese military assets," according to Reuters.
Felter asked the Cambodian government to give detailed explanation regarding its position shift.
Cambodia requested the US assistance in January and the fund was approved in April, Felter said.
Tea Banh was quoted as saying in the Phnom Penh Post newspaper on Tuesday that Cambodia has changed its mind to turn down the U.S. offer because it plans to relocate its naval base from Ream to a new location.
Reiterating his previous statement, Hun Sen, on Thursday, said the constitution prohibits any foreign country from constructing military base or establishing military presence within Cambodian territory.
"Why Cambodia needs foreign troops? Is it necessary? To fight with whom?" Hun Sen asked.
"It is completely not necessary for Cambodia, and for China, why it needs to base its military in Cambodia if China and Cambodia are already close," he said.
But The US Embassy in Cambodia spokesperson, Emily Zeeberg also echoed Felter's comment, urging Cambodian government "to maintain its constitutional commitment to an independent foreign policy and actively protect Cambodia's independence for future generations."
Related Articles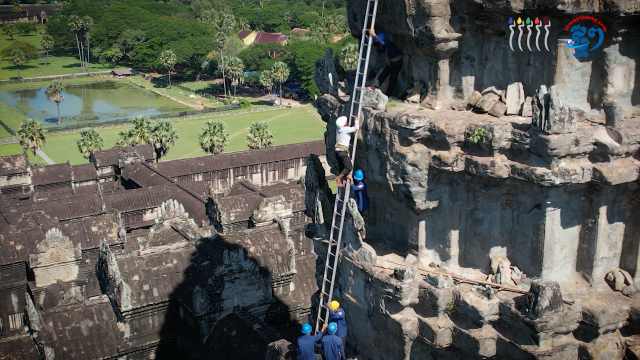 December 14, 2022 10:45 AM