Hun Sen says some countries threatening fragile peace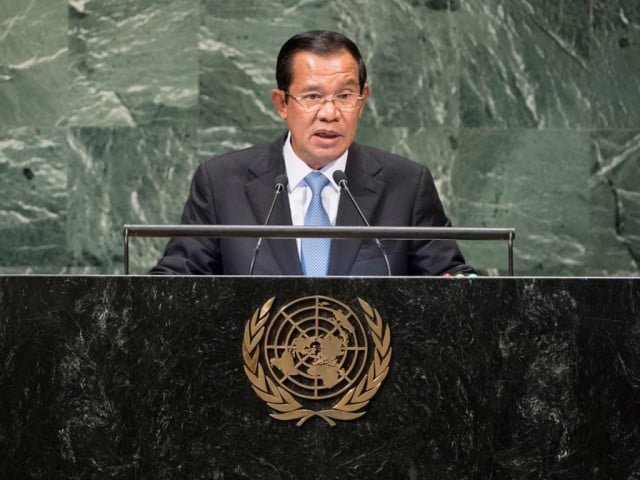 Prime minister denounces 'continued interference'in Cambodia's internal affairs

PHNOM PENH -- Prime Minister Hun Sen says superpowers and "some" Western countries are threatening Cambodia's fragile peace.
"Despite being under pressure and the threat of sanctions, the government remains with the Cambodian people in solidarity while protecting social achievements, democracy, neutrality, social progress, and peace," he said.
"At the same time, Cambodia's peace is fragile due to threats and continued interference in internal affairs, especially from superpowers and some Western countries."
Threats to regional and global peace
"The unpredictable complexity of the global situation — especially competition between major powers in political, economic and military spheres — has threatened regional and global peace," Hun Sen said.
Hun Sen's remarks commemorating International Peace Day on Saturday followed allegations that America is behind an opposition attempt to overthrow the government.
'Terrorist organization on US soil'
"Why do we see that group as a terrorist group?," government spokesman Phay Siphan asked Thursday, referring to the former Cambodia National Rescue Party (CNRP) dissolved two years ago.
"First, this group organized a terrorist organization on US soil. Second, it collected US money for illegal use in terrorist activities," he said.
The United States has urged the government to free former CNRP activists recently arrested.
Related Articles