PM Hun Sen Scorns US Sanctions Plan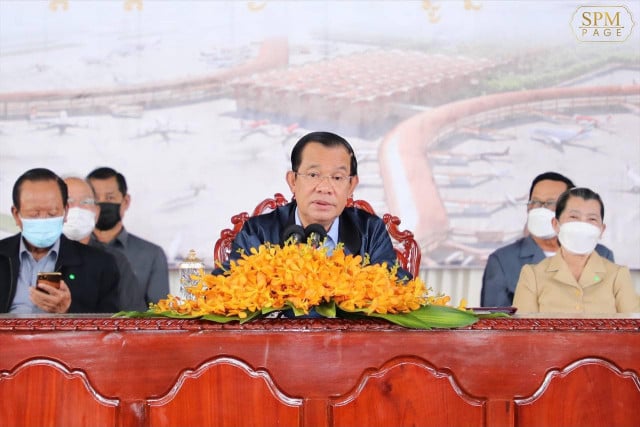 Asssets freeze would have no effect on decisions
PHNOM PENH--Efforts by US lawmakers to legislate for sanctions against Cambodia's leaders are futile and will have no effect on government decisions, Prime Minister Hun Sen says.
Speaking on Dec. 9 while inspecting the construction of the new Phnom Penh International Airport in Kandal province, Hun Sen said the plan to freeze assets of Cambodian leaders was political and would not affect decisions in meetings in the near future with US leaders.
"I don't care. Law? Democracy and confiscation of property? I wish it would come on quickly," he said. "Using it to oppress the Khmer? I'll visit the United States as a fellow leader with Joe Biden in February."
He urged the US to confiscate his and others' property if they found any.
"If they apply sanctions on me, confiscate my property? Do I have a property in other counties? If you find any, take it. There's not much to talk about," he said. " I would like to send a message that if the law has to be passed, do it.
However, he warned against damaging relations between the countries. "If you slam the door, you can't enter and I can't get out," he said.
The Cambodia Democracy Act 2021, or H.R.4686, which restricts financial transactions and freezes assets held by targeted officials, was approved by the US Congress on Sept. 29 and is waiting to be signed into law by President Biden.
On Dec. 8 the US government imposed additional sanctions on the Cambodian government, restricting the import of military weapons products into Cambodia citing human rights abuses and corruption by Cambodian government actors, including the military, as well as the growing influence of China's military in Cambodia.
These actions will restrict access to dual-use items, as well as certain less-sensitive military items, under Department of Commerce jurisdiction, and defense articles and defense services to the Cambodian military, military-intelligence services, and related entities and individuals.
"The United States remains fully committed to Cambodia's independence and the sovereignty of its people," said Commerce Secretary Gina Raimondo.
"We urge the Cambodian government to make meaningful progress in addressing corruption and human rights abuses, and to work to reduce the influence of the PRC military in Cambodia, which threatens regional and global security."
Defense Ministry spokesman Chhum Socheat said he could not comment on US measures to restrict arms imports to Cambodia as the news was recent.
Earlier Chau Phirun, director-general of the Defense Ministry's Material and Technical Services Department, and Tea Vinh, a Royal Cambodian Navy commander, were sanctioned by the US for their alleged roles in corruption.
Related Articles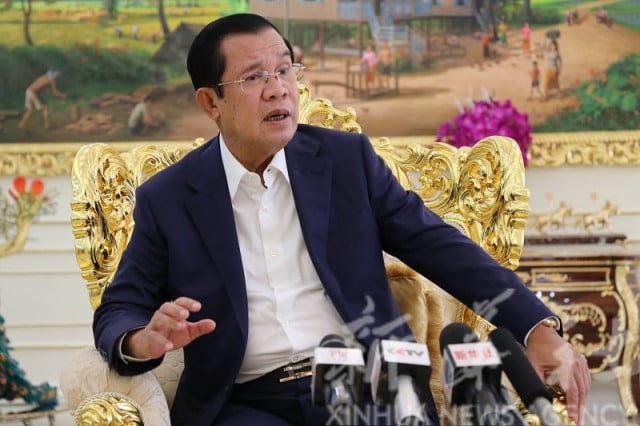 September 17, 2019 9:31 AM