Hun Sen sees oil production starting next year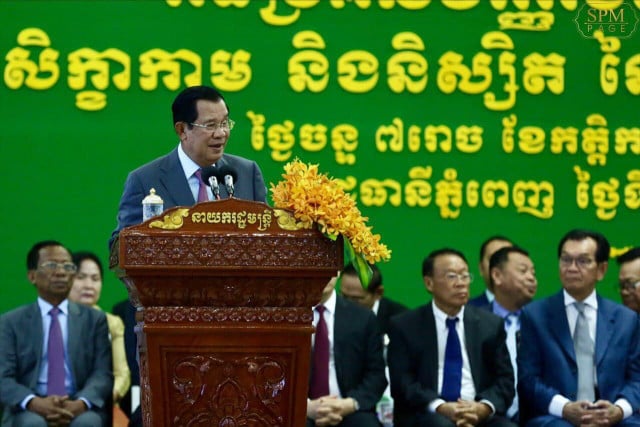 Phoung Vantha
November 18, 2019 12:53 PM
Prime minister more bullish on oil than gold

PHNOM PENH - Prime Minister Hun Sen said Monday that Cambodia would start producing commercial quantities of oil next year.
"Our first drop of oil will be in 2020 but as for the exact date, I will announce it later," he told a school graduation ceremony.
"We are not yet using our natural resources as fuel," the prime minister said.
Apart from oil and gas reserves, "we have found coal in Oddar Meanchey to generate electricity there."
In addition, "I have just approved our gold mine with a fair amount of money invested by Australian companies. But my higher expectations are with oil," he said.
KrisEnergy, a Singapore-based oil and gas company, holds 95 percent of Cambodia Block A which covers 3,083 square kilometers in the Gulf of Thailand. The remaining 5 percent is held by the government.
The company has stated that production will start late this year at a rate of 30,000 barrels a day.
In June, the National Assembly approved a new Law on Oil and Oil Production Management with nine chapters and 72 articles.
Related Articles