Hun Sen Tells the Health Authorities to List Cambodians Wishing to Be Vaccinated for COVID-19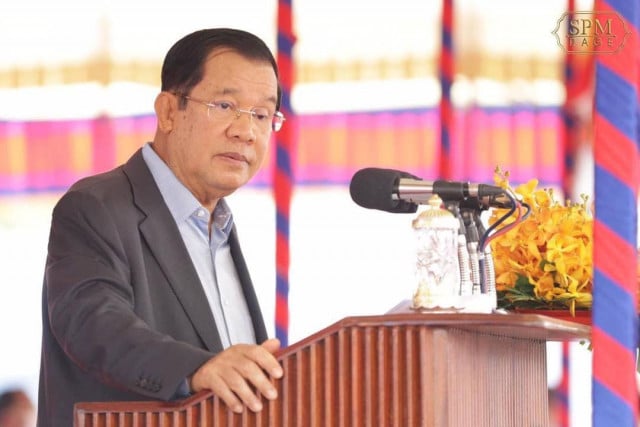 Romdoul Chetra and Phoung Vantha
January 22, 2021 7:54 AM
as the country expects China's vaccine next month and cases in the country reaches 457
PHNOM PENH--Prime Minister Hun Sen on Jan. 22 instructed the Ministry of Health to compile a list of people who would like to be vaccinated when the Sinopharm COVID-19 vaccine developed in China is delivered to the Cambodian authorities next month.
Speaking at the inauguration of a building constructed by the Ministry of Public Works and Transport, he told Minister of Health Mam Bunheng to list people who would like to be vaccinated. "Those who want to be inoculated, you inoculate; those who don't want to, you don't inoculate," he said.
According to Defense Minister Tea Banh, the first batch of 300,000 doses of the vaccine donated by China is due to arrive in the country in February.
Hun Sen has announced that he intends to be at the airport to receive the shipment and then go to Calmette Hospital to be the first person in the country to be inoculated followed by high-ranking officials including Minister of National Defense Tea Banh and Minister of Land Management, Urban Planning and Construction Chea Sophara.
The prime minister's goal is to have 500,000 people vaccinated in the country before Khmer New Year in mid-April.
In addition to the vaccine developed in China, the Cambodian government is considering vaccines developed in India, South Korea and Great Britain—vaccines from these countries have been requested and the Cambodian authorities are looking into it, Banh said.
On Dec. 7, 2020, the government had announced that the country intended to purchase 1 million doses of COVID-19 vaccines and to vaccinate the Cambodian population for free. As of Jan. 19, the authorities had received more than $57 million from wealthy Cambodians to help the authorities pay for the purchase of these vaccine doses.
Three more coronavirus cases identified
The Ministry of Health on Jan. 22 reported that three COVID-19 cases had been detected, bringing to 456 the total number of cases in the country since the start of the pandemic one year ago.
The three cases consist of two Cambodians coming from the United States and one Nigerian man from Nigeria. They arrived in Cambodia on Jan. 20 and have been hospitalized at the National Center for Tuberculosis and Hepatitis and the Khmer-Soviet Friendship Hospital in Phnom Penh, the Ministry of Health said in a press release.
As for the 127 passengers who were on the same flight as the patients and tested negative for COVID-19, they are now in 14-day quarantine at hotels in Phnom Penh, the ministry said.
In the meantime, three Cambodian workers who had tested positive for the coronavirus when they returned from Thailand have recovered and been released from hospital, the Ministry of Health said.
This brings to 399 the total number of patients who have recovered from COVID-19 while 57 patients remain in hospital.
Related Articles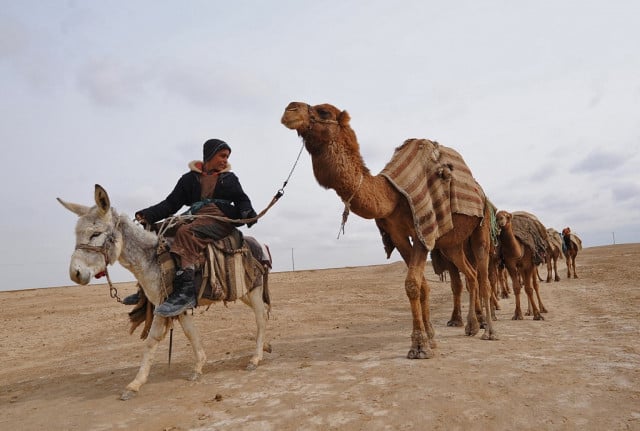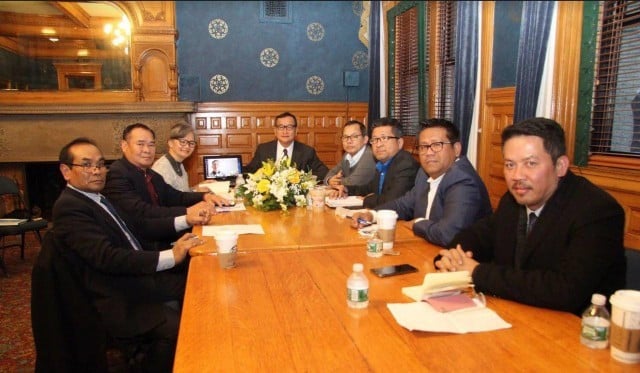 October 16, 2019 12:55 PM
November 16, 2020 6:34 AM