Hun Sen Thanks Kem Sokha for his Donation to Help Flood Victims in the Country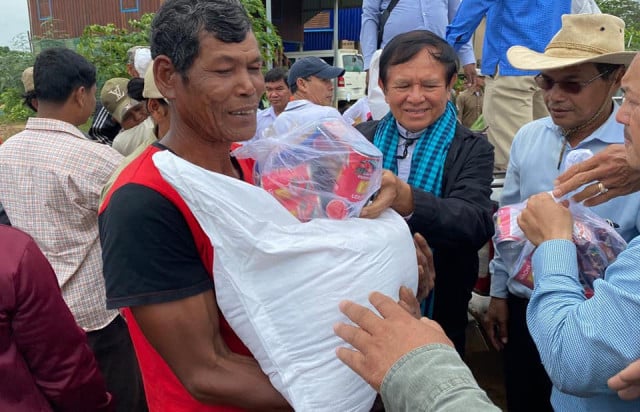 Mao Sopha  
October 17, 2020 7:37 AM
He also tells the authorities to provide security for other political parties' members wishing to help people in devastated areas
PHNOMP PNEH--Prime Minister Hun Sen on Oct. 16 thanked former opposition leader Kem Sokha for his donation of $5,000 to help people affected by the floods.
"I am always very proud of the noble virtues of our compatriots who always show kindness andsolidarity to help each other in times of emergency," Hun Sen wrote in a letter to Sokha who headed the Cambodia National Rescue Party (CNRP) dissolved by the Supreme Court in 2017.
"On behalf of the Royal Government and the people of Cambodia, I would like to express my sincere gratitude to His Excellency and Her Excellency for your assistance of $5,000 to help alleviate the impacts of the floods," Hun Sen wrote.
On Oct. 16, Sokha thanked Cambodians living in the country and abroad who have contributed funds and supplies through him to distribute to the flood victims. "We work together to help our Cambodian people without discrimination, regardless of their political affiliation," he wrote on his Facebook page.
Since Oct. 1, as many as 19 provinces and Phnom Penh have been hit by heavy rains and flash floods, which have claimed 18 lives so far and affected 53,169 families involving more than 210,000 people, according to the National Committee for Disaster Management.
The floods have damaged 51,133 houses across the country. Moreover, nearly 140,000 hectares of paddy fields have been swamped, with 7,231 hectares ravaged. Around 70,000 hectares of various crops were also flooded.
On Oct. 17, Hun Sen ordered the authorities to facilitate and provide security for Sokha as well as other political parties' leaders during their visits to flood-hit areas, according to Bayon Television.
On Oct. 15, the prime minister had announced that the government had received around $6 million from tycoons and private companies and that the money will go toward helping people affected by the floods.
Related Articles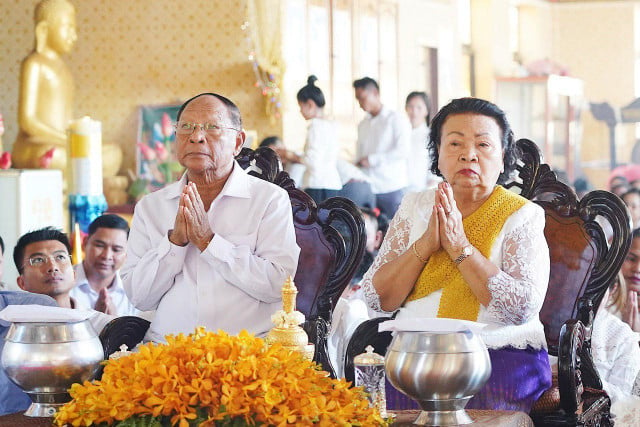 September 28, 2019 8:28 AM