Hun Sen to Attend the Signing of a Free Trade Agreement with China Next Month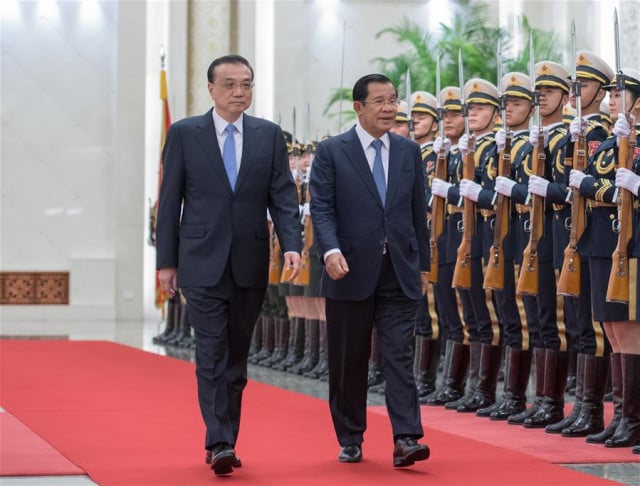 Torn Chanritheara
July 9, 2020 12:36 PM
The prime minister will travel to China for the ceremony
PHNOM PENH—Prime Minister Hun Sen will travel to China next month to preside over the signing of a free trade agreement (FTA) between the two countries, a senior official announced on July 8.
Vongsey Vissoth, standing secretary of state at the Ministry of Economy and Finance, made the announcement during a press conference at the ministry.
This announcement came as the two countries' working groups last month concluded their negotiation, having settled the remaining issues in the section on market access for goods and services.
Vissoth said that the two countries' trade ministers will officially announce the FTA in the next few days while Prime Minister Hun Sen will travel to China to oversee the signing ceremony.
"Samdech Techo plans to visit Beijing before August 12 to preside over the signing ceremony of the Cambodia-China FTA," Vissoth said, adding that Hun Sen will hold talks with Chinese leaders on various sectors of cooperation including ways to deal with the Coronavirus Disease 2019 (COVID-19) and the economy.
This will be the prime minister's second trip to China during the pandemic. He made a short visit to Beijing last February during which he met with Chinese leaders including President Xi Jinping and Premier Li Keqiang.
China and Cambodia began the first round of negotiations on a free trade agreement in January 2019. Economic cooperation between the two countries has increased exponentially in recent years, with China becoming by far Cambodia's largest trading partner: In 2018, bilateral trade reached $6.6 billion.
As this FTA with China will provide Cambodia with greater access to this market of 1.4 billion people, Chheng Kimlong, director of the Center for Governance, Innovation and Democracy at the Asian Vision Institute, said that this will benefit Cambodians and support the country's economic growth.
"I think this agreement will respond to China's domestic demand for agricultural produce and, at the same time, also contribute to Cambodia's economic development—particularly in terms of expanding job markets and increasing state revenues," Kimlong said in an interview last month.
Related Articles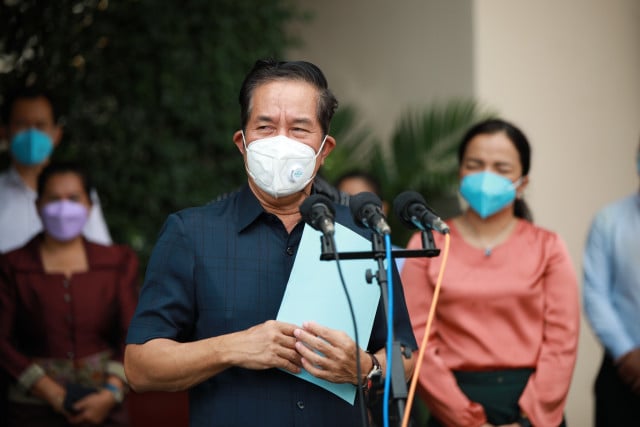 November 30, 2021 5:49 PM