Hun Sen to Travel to Jakarta for Myanmar Crisis Summit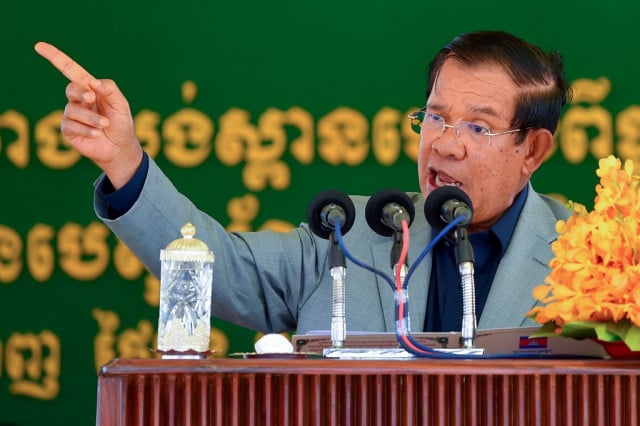 Sao Phal Niseiy
April 16, 2021 8:22 AM
Meeting shows ASEAN concern but may not yield results

PHNOM PENH--Prime Minister Hun Sen says he will attend in person a special ASEAN meeting on the Myanmar crisis this month.
He wrote on his Facebook page on Friday that it was an unavoidable obligation to take part in the April 24 summit in Jakarta, Indonesia. He would travel there in the morning and return the same day.
It will be his first foreign trip and physical meeting since the COVID outbreak last March.
The Prime Minister said he will be tested several times and will need to present a COVID-free health certificate to Indonesian health authorities.
"What I will do to protect myself from COVID-19 in accordance with health measures is first I need to take my second dose of vaccine on April 20, which initially was scheduled for April 29," he said.
Hun Sen took his first dose of vaccine manufactured by the Serum Institute of India and known locally as Covishield on March 4.
"Some people suggested me as I am already vaccinated, I should undertake seven-day quarantine. But I told them I want to make sure that I don't have the virus because I need to work and meet with many people, especially my grandchildren," he said.
Special meeting on Myanmar
The Prime Minister did not say specifically what will be on the agenda of the meeting, despite emphasising the importance which requires him to be present physically.
It has been reported that as the current chair of ASEAN, Brunei, revealed the plan last week for the summit and comes is set several months after Indonesian President Joko Widodo proposed the regional leaders' meeting.
When contacted on Friday, Koy Koung, spokesperson for the Ministry of Foreign Affairs, declined to comment on Hun Sen's trip to Jakarta but asked to wait for the official statement to be released soon by the ministry.
Widodo's proposal was presented after the ASEAN informal foreign ministers meeting on Myanmar on March 2, during which the regional grouping called for an end to violence against civilians and a return to dialogue.
Vann Bunna, a research fellow at the Cambodian Institute for Cooperation and Peace, said the meeting will be used as a diplomatic forum for the regional leaders to discuss the crisis but was unlikely to bring more fruitful results or push the Myanmar junta to return to political dialogue.
"My observation is that this only showcases a diplomatic effort to help resolve the issue but it is less likely to carry enough weight to drive the Myanmar junta to the negotiation table," Bunna said.
"So, the ASEAN leaders can just discuss the general situation, and then issue a statement as they previously did."
As a leader of an ASEAN country, Prime Minister Hun Sen previously deemed the military coup on February 1 as an internal issue which should not be interfered with. The country later expressed concern over the development and called on concerned parties to negotiate and solve the problem through peaceful means.
Asked if Cambodia will have a greater role in helping Myanmar resolve its crisis, Bunna said that through ASEAN, Cambodia can do more as it tries to expand its diplomatic role in helping as a friend.
"As a small state, Cambodia does not have much influence to help bilaterally but through ASEAN frameworks, the country now tries to expand its role using diplomatic tools and no longer considers the Myanmar crisis an internal affair," Bunna said.
By physically attending the meeting, he said it appears that the Prime Minister considers that the developments in Myanmar affect the ASEAN region as a whole.
"Want it or not, the country must take part in helping Myanmar. If this can be successfully resolved through a regional effort, Cambodia at least can demonstrate that it has played its part," he said.
According to the Assistance Association for Political Prisoners monitoring group, more than 700 civilians have been killed since the military took over the country and more than 3,000 have been arrested.
Related Articles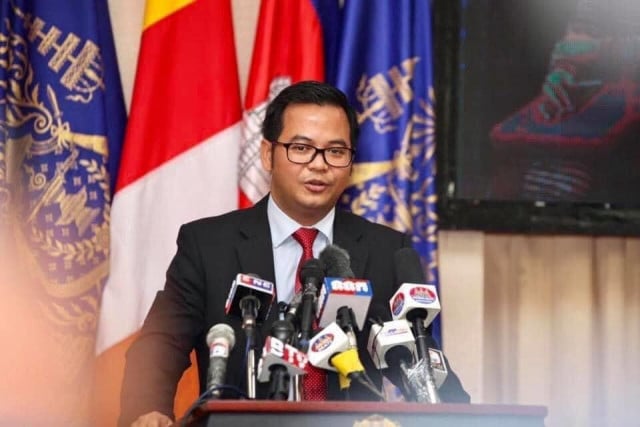 November 24, 2020 2:48 AM