Hun Sen treated for sprained shoulder in Singapore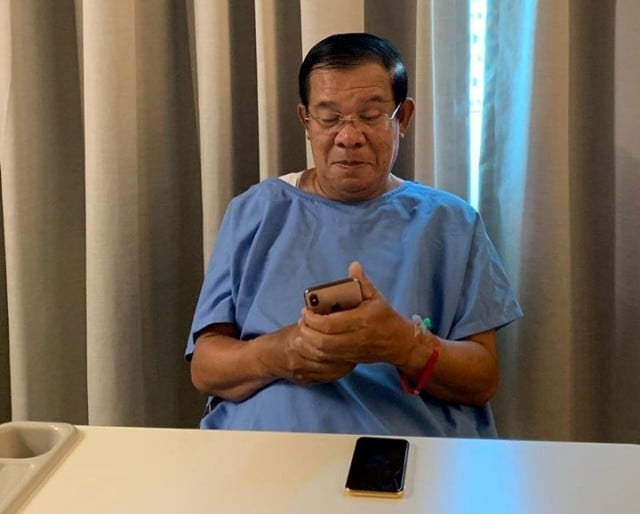 Thmey Thmey
July 8, 2019 1:29 AM
Prime minister denounces speculation about his health

PHNOM PENH — Prime Minister Hun Sen says he has been treated in Singapore for a sprained shoulder, rejecting claims by a "small group" about his health.
"I thank all Cambodian patriots for being worried about my health," he said in a Facebook post Sunday.
Hun Sen added that he had received "the utmost care and treatment from a Singaporean doctor.
"My sprained right shoulder has already been treated," he said.
Hun Sen also said he had been advised to temporarily stop playing golf and that he had cancelled all meetings with foreign visitors this week.
"While most people are wishing me a speedy recovery, a small group of people comment and post on Facebook hoping that I will die fast or create fake news on my current health condition," the prime minister said.
"I would advise them to stop doing so. Please wait until the next life if you engage in politics by waiting for me to die to take power."
"The King of devils won't need my life for at least 40 years as he wants me to serve the Cambodian people, destroy all traitors, preserve peace and sustain the development of the country."
Hun Sen went to Singapore hours after arriving from Geneva where he attended a WTO conference last week.
Related Articles