Hun Sen Unconcerned by Potential EBA Loss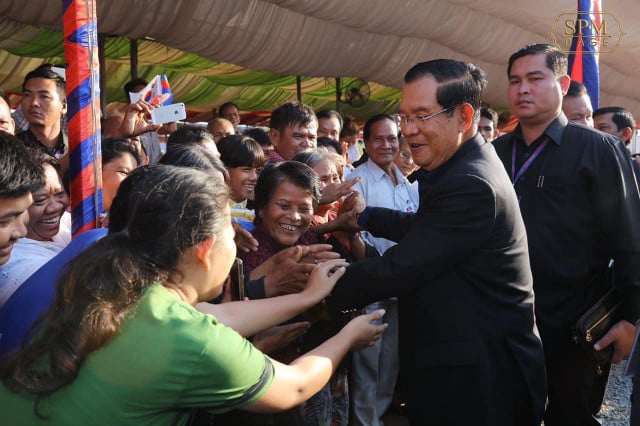 Phoung Vantha
February 11, 2020 10:31 AM
As the European Union (EU) prepares to deliver its final judgment on Cambodia's access to the Everything But Arms (EBA) preferential trading scheme, Hun Sen downplays the threat.
PHNOM PENH--Prime Minister Hun Sen on Tuesday said that he doesn't care about the losing the Everything But Arms (EBA) trade scheme that guarantees Cambodia quota-free and duty-free access to the European market. While speaking at a press conference this morning, Hun Sen appeared to rail against the EU for having placed Cambodia's access to EBA under review.
"Cambodia cannot trade its sovereignty and independence in exchange for foreign aid," Hun Sen stressed, adding that peace and independence in Cambodia were his top priorities.
"If they want to suspend it [EBA] or continue with it, that is their right. Do whatever you want," he said in an apparent message to the EU. "It is not necessary for me to make a statement requesting we keep EBA or whatever. It's their right to do whatever they want," he said.
Wednesday Feb. 12 will mark the end of a 24-month process where the EU is expected to deliver a final verdict on Cambodia's continued access to the preferential trade agreement, EBA. The EU first raised concerns about a perceived deterioration of human and labor rights on Feb. 26, 2018, and tomorrow's decision will reflect whether Cambodia has improved enough to retain the benefits of EBA.
Hun Sen maintained that he would not exchange national sovereignty for the EU's trading terms during a groundbreaking ceremony for National Roads No2 and No22. He called on Cambodians to stand up and protect the country's peace, independence and sovereignty.
"Don't be afraid of the EU's decision, or whatever... Don't be scared. We have to learn to breathe and to live on our own," he said.
The EBA scheme, which Cambodia has enjoyed since 2001, has developed the garment and footwear manufacturing sector in Cambodia. Exports from Cambodia to the EU reached 4.9 billion Euros in 2018, with 95.7 percent of those falling under the scope of EBA. As such, many fear a loss of access to EBA would result in garment factories leaving Cambodia for countries with better market access.
Analysts estimate that some 700,000 Cambodians are employed in the garment manufacturing sector, which has benefited enormously from Cambodia's access to the EBA trading scheme. Cambodia exports approximately 40 percent of all its garment exports to the EU.
The prime minister also stressed that in the near future, some garment factories may be suspended due to a lack of raw materials from China, not related to EBA.
Related Articles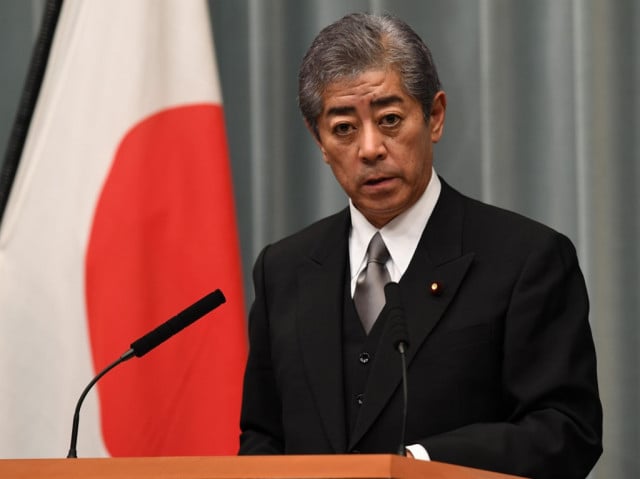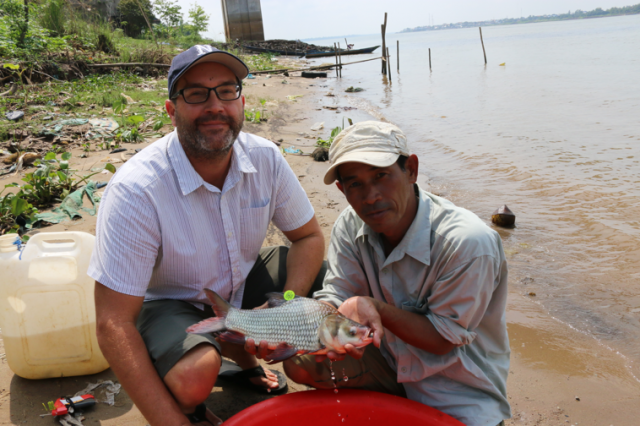 September 8, 2019 8:43 AM