Hun Sen Urges Cambodians Not to Rely on Superstitions to Prevent COVID-19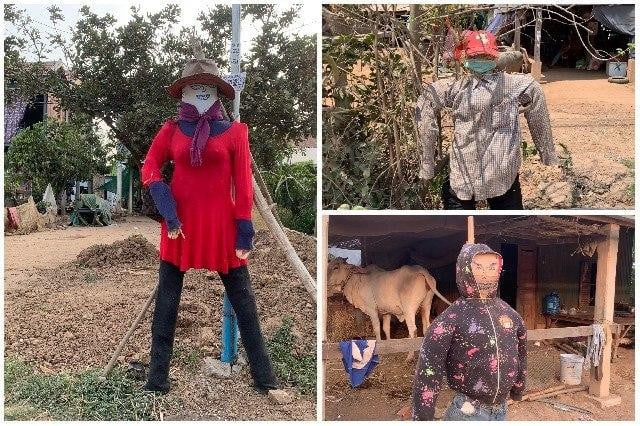 Phoung Vantha
March 25, 2020 11:38 AM
The prime minister said that fire hazards are especially dangerous during this current dry season and that only practical medical measures ought to be adhered to.

PHNOM PENH--Prime Minister Hun Sen on Wednesday urged people not to rely on superstition to fight against the Coronavirus Disease 2019 (COVID-19) pandemic, saying the situation has become very risky.

"I urge you not to use superstition to expel COVID-19," he said, in apparent reference to the numerous cultural ceremonies that have taken place across the country.

He noted that recently, rural Cambodians have been lighting fires and erecting scarecrows to ward off the virus. Hun Sen went on to warn that fires pose considerable threats, particularly in dry season. At press time a fire has engulfed a house near Depot II in Toul Kork district, Phnom Penh.

Hun Sen called on his officers to distribute facemasks where possible – or scarves if there are no masks – to people in the countryside, saying he wanted to give out as many as possible.

Earlier today, Hun Sen threatened vendors or businesses who try to sell overpriced facemasks and hand sanitizers, warning that those caught will face legal action as well as a lifetime ban from business. This comes after reports of price gouging have circulated online, with the price of face masks rising from roughly $0.12 to $1 over the course of the pandemic.

Hun Sen reiterated his call for people to stay home, to wash their hands frequently and called for companies or organizations that can allow their staff to work from home to do so. He extended this to branches of government, asking ministries to organize their staff to either work from home or work in small groups and maintain good hygiene.

As the severity of the pandemic has grown, the Cambodian government has introduced a series of measures to prevent the spread of COVID-19, including temporary closure all schools, clubs, karaoke bars, theaters, museums, and no all religious gatherings. Beer gardens were the latest casualty today, but Hun Sen maintained that Khmer New Year celebrations should go ahead, although should be limited to immediate family.

This comes as the world over begins to more strictly enforce guidelines laid out by the World Health Organization regarding the closure of non-essential services and observing social distancing measures to slow to spread of the virus. This, it is hoped, will ease the burden on healthcare systems worldwide, particularly those ill-equipped to deal with a sudden spike in patients.

As of March 25, Cambodia has identified 93 cases of COVID-19 cases and is yet to report a single death.


Related Articles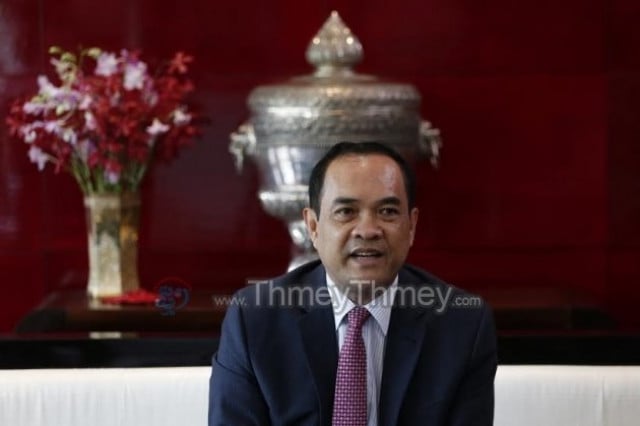 February 26, 2022 3:24 PM