PM Voices Concern over the US Delivery of Cluster Bombs to Ukraine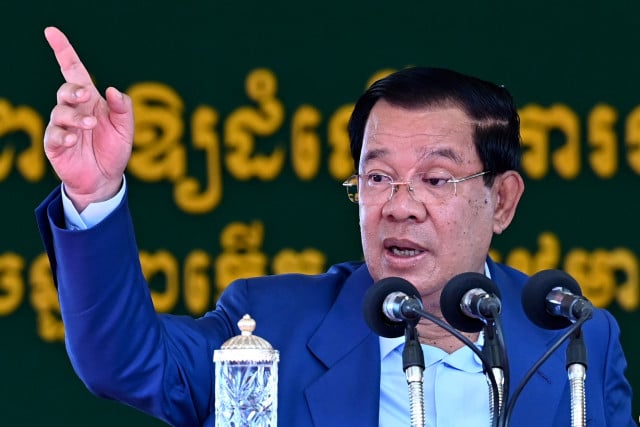 PHNOM PENH—Cambodia's Prime Minister Hun Sen on July 9 expressed deep concern as the United States plans to supply cluster bombs to Ukraine.
"Over the past few days, there have been news reports as to the U.S.' proposal to supply cluster bombs to Ukraine to fight Russian troops," the prime minister said in a message on Telegram. "Suppose this becomes a reality in which bombs are used in Russian-occupied territories. In that case, it will be of the greatest danger for the Ukrainian people over many years, or even a hundred years."
Hun Sen went on to speak of Cambodia's long and painful war experience due to the use of cluster bombs by the United States in the 1970s and the fact that there still remain bombs that Cambodia have not yet been able to remove and destroy until today.
"I absolutely know that Cambodia is small and weak, so its voice has no weight," the prime minister wrote. "But as I pity the Ukrainian people, I call on the U.S. president as the supplier and the Ukrainian president as the receiver not to use cluster bombs in the war because the real victims will eventually be Ukrainians."
Hun Sen's statement came after President Biden had explained his decision to provide cluster munitions to Ukraine by deeming it, according to Associated Press, difficult but "key to the fight" against Russian forces, and following Ukraine's promise to "use the controversial bombs carefully."
The Biden administration move to supply cluster munitions to Ukraine has also been condemned by humanitarian organizations this week as they alluded to the long-lasting danger created by the weapons, "which leave behind unexploded bomblets."
"This is a death sentence to civilians over the long term: There are people who have not yet been born who will fall victims" to cluster bombs, said Baptiste Chapuis of the NGO Humanity and Inclusion (previously named Handicap International).
Related Articles