Hun Sen Vows Not to Beg the EU to Reverse EBA Suspension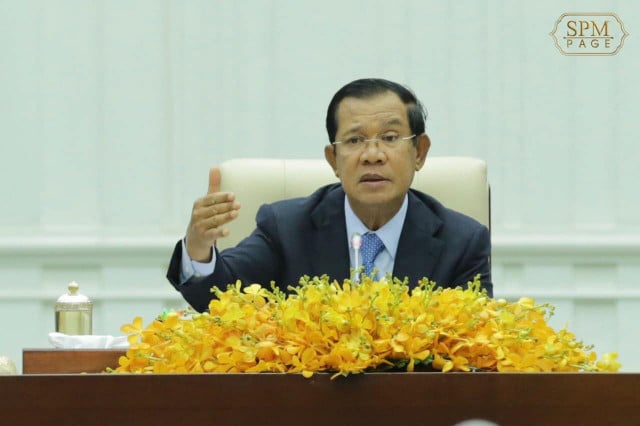 Phoung Vantha
February 24, 2020 10:27 AM
Today's announcement saw an outraged response from the Cambodian government taking aim at the European Union and refusing to meet demands on labor and human rights.
PHNOM PENH--Cambodia will not beg to avoid a 20 percent tax on certain goods exported to the European Union (EU) by offering to exchange the country's sovereignty, according to Prime Minister Hun Sen.
This comes less than two weeks after the European Commission announced their decision to partially withdraw trade benefits granted to Cambodia under the Everything But Arms (EBA) agreement. Hun Sen has strongly expressed his opinion on Cambodia's need to implement its own laws and that it will pay the extra 20 percent on exports to maintain its independence and sovereignty.
"There is not any reason for me to trade our country's sovereignty in exchange for a $100 million tax break," he said. "Hun Sen will not request support or renege on this decision," he added.
He said that the Cambodian government won't forgive those who have destroyed the country and that he cannot meet the demands laid out in the European Commission's statement. The Feb. 12 announcement from the European Commission stated that serious and systematic human and labor rights violations, along with the dissolution of the Cambodia National Rescue Party and persecution of its party members were in direct contravention of the terms and conditions for receiving benefits under EBA.
"I will not let those who enter into conspiracies with foreign powers to go free, the court procedure is ongoing," he said, adding that Cambodia will follow its own law and invited the EU to do the same.
On Feb. 12, the European Commission announced that it will withdraw roughly 20 percent of Cambodia's access to the EBA preferential trading scheme, applying tariffs to some $1.09 billion of trade. The EU's decision will come into effect on Aug. 12, 2020, with the European Commission's statement warning that if nothing changes by August 2020 then Cambodia will face tariffs on more than 40 products exported to the EU, including a range garments, travel goods, sportswear, shoes and sugar.
The EBA scheme, which Cambodia has enjoyed since 2001, has been key in developing the Kingdom's garment and footwear manufacturing sector, with exports from Cambodia to the EU reaching €4.9 billion ($5.3 billion) in 2018. Of those exports, 95.7 percent fell under the scope of EBA. As such, many fear a loss of access to EBA trading privileges would result in garment factories leaving Cambodia for countries with better market access.
Analysts estimate that more than 700,000 Cambodians are employed in the garment manufacturing sector, in which approximately 40 percent of all exports go to the EU.
The Cambodian government has unveiled plans to prevent an exodus of factories and has pledged to exempt from tax for six months to one year any factories that have been affected by the coronavirus or EBA suspension.
Hun Sen announced that garment workers who have lost work due to temporary factory closures amid the EBA withdrawal and the COVID-19 outbreak will be paid 60 percent ($120) of the minimum wage. This, he said, would be subsidized by the government, who will pay 20 percent of the affected workers' salaries, with factory owners paying a further 40 percent of the salary until the situation stabilizes.
While Hun Sen remained unclear on exactly how many factories and subsequently, how many employees would be affected, Ministry of Labour and Vocational Training spokesman, Heng Sour noted that four factories had voiced concerns over a shortage of raw materials from China where the COVID-19 outbreak begun.
Sour warned that productivity in Cambodia's garment sector could drop to 90 percent by the end of March, but reiterated Hun Sen's assertion that this was a strain felt as a result of the virus and was not related to EBA suspension.
Despite various government figures claiming imminent factory closures and job losses are unrelated to EBA suspension, the Cambodian Federation of Businesses and Employers released a statement on Feb. 17 expressing disappointment and concern over the EU's decision, adding that job losses would follow.
"We encourage factory owners and workers to engage in close cooperation in the coming weeks to maintain peace and stability of the economic environment. We ask the Royal Government to be swift and innovative in its implementation of fiscal support to the sector's employers and workers," the statement reads.
Related Articles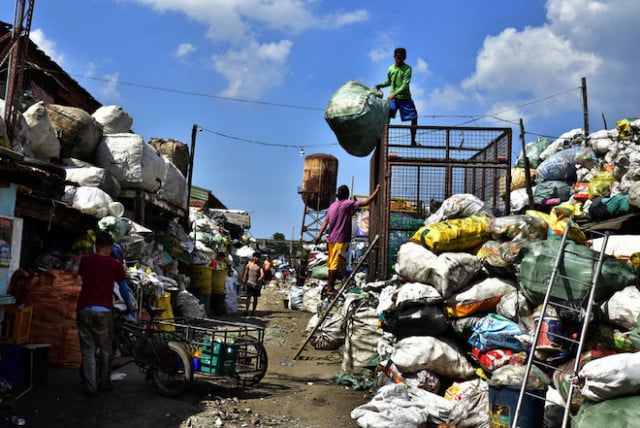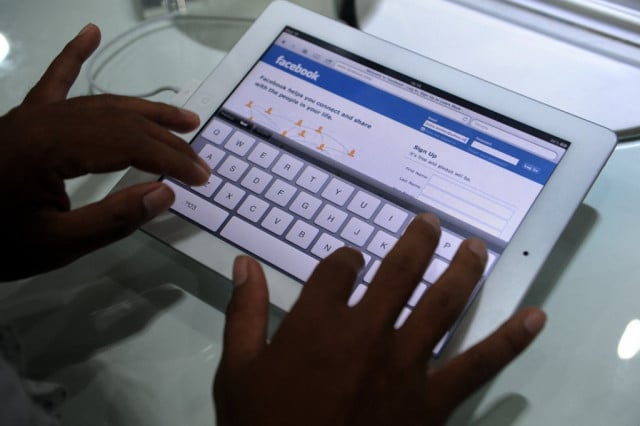 February 15, 2022 5:39 PM