Hungary to Help Cambodia Keep EU Export Advantage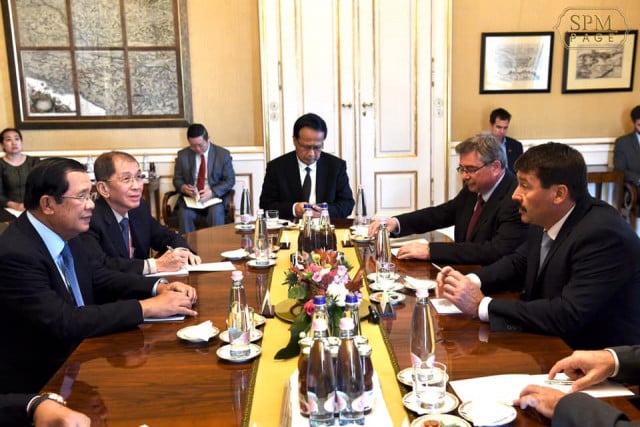 PHNOM PENH--Hungary has pledged to support Cambodia as the country faces possible removal of the Everything But Arms (EBA) preferential export scheme by the European Union (EU).
Hungarian President Janos Ader made the announcement Tuesday during a meeting with Cambodia's Prime Minister Hun Sen who was in Hungary to attend the Budapest Water Summit.
Ader's show of support comes as the EBA temporary suspension process could take effect during the first part of next year.
This process was launched last February due to what the EU views as the recent corrosion of democracy and human rights in Cambodia.
According to the World Bank, the loss of EBA could cost the country as much as $600 million. During their meeting, Hun Sen told the Hungarian president that Cambodia would like to see the European Union work fairly with the country over this EBA issue.
"I hope that President [Ader] will continue to support Cambodia," Hun Sen wrote on his Facebook page. "All Cambodia wants from the EU is to work with [us] fairly and [with] justice."
Cambodia and Hungary established diplomatic relations on Sept. 20, 1956. The Czech government Monday also pledged to support the country's efforts to retain its Everything-But-Arms trade status during Hun Sen's visit to that country.
Related Articles