Huot Pum: "I am a new Pum, paying back to the proud Cambodia"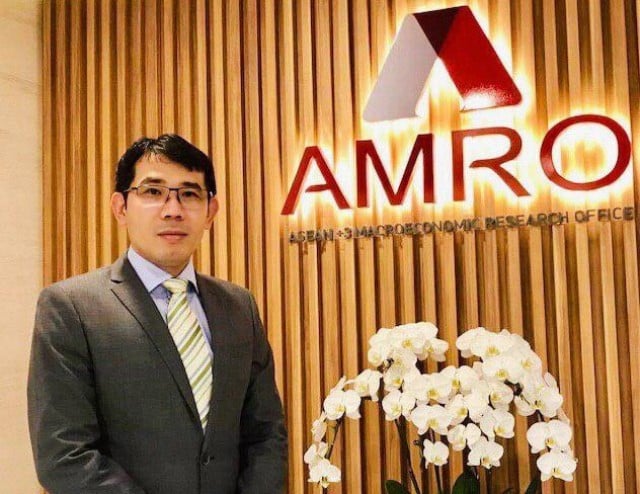 Thmey Thmey
April 30, 2019 3:10 AM
Mr. Huot Pum has spent seven years working for the Asean+3 Macroeconomic Research Office, better known as AMRO, a regional macroeconomic surveillance organization based in Singapore. Holding a PhD in economics in 2008 from France's Lumière University Lyon 2, Mr. Pum was also government official at the Ministry of Economy and Finances (MEF) at Department of Financial Markets and Institutions (2005-2008) and deputy director general of Securities and Exchange Commission of Cambodia (2008-2012).
Leang Delux, Thmey Thmey CEO interviews Huot Pum:
LEANG DELUX: You spent many years studying in France before coming back and working for the government, specifically the Ministry of Economy and Finance (MEF). Then you applied for a job abroad. You're among the few Cambodians working for an international institution abroad. How did you come up with this idea?


HUOT PUM: First and foremost, I wanted to gain some international experience if I had a good chance to expose myself to an international work environment. Frankly speaking, I'm a life learner and always keen to learn more if I have the opportunity. In short, I wanted to be an expert in the field in which I trained and was assigned to work. I thought that studying abroad alone was not enough and I needed to get more knowledge and experience from different experts of various backgrounds to complete the missing parts in my qualifications.
My MEF colleagues who attended ASEAN+3 meetings informed me that AMRO (then just a limited company, registered under Singapore law) had announced several vacancies for economist positions. Following their advice and also to challenge myself, I prepared some paperwork required by AMRO and applied for a position as an economist.

Honestly, I was not so confident about being short-listed or called for an interview. I'd been trained and educated in France under the French system, while the job I applied for was in Asia where English is widely used and spoken. There'd be many good potential candidates applying for the same positions from the region — especially Singapore, Malaysia and the Philippines, which are very fluent in English.

A few weeks later, I received an email saying I'd been short-listed and would be called for a Skype interview the following week. I was so excited and this motivated me to prepare further ahead of the actual interview. I told myself I would prepare all the necessary information and sharpen my knowledge on economic, financial and other matters.

On the interview day, the AMRO director (the first one, Mr Wei Benhua) and his team interviewed me via Skype. He asked whatever he thought relevant to justify and evaluate my qualifications. At the end of the interview, he asked me when I wanted to visit Singapore. I smiled and replied: "It depends on you, sir. I'm ready and available to go anytime." He said: "As soon as possible then." Officially, I joined AMRO as an economist in February 2012.


LEANG DELUX: Would you mind describing your first days settling into your workplace and living in Singapore?

HUOT PUM: After signing the contract in Singapore, I called home that I'd be coming over to live here for three years. My family was happy with the good news. We talked and agreed that I'd start to work with AMRO on 10 February 2012. I still remember arriving in Singapore on Thursday 9 February, showing up to the office the next day, and flying to Vientiane, Lao PDR, on Saturday 11 February, for a business trip. We visited Lao PDR to survey its economy. Everything was new to me and the team members were all new to each other. We started to get to know each other gradually from that day.

I was assigned as desk economist for Lao PDR and Indonesia and had to write up two reports for these economies after business trips to each country. Since I had no time to look for an apartment to rent, I stayed at a hotel near the office for many weeks.

After office hours, I contacted many real-estate agents and viewed a number of properties in different areas across Singapore. AMRO colleagues who arrived a few months earlier strongly advise me to look for a unit close to public transport as we needed to commute to the office every day.

At the beginning, I came alone and left my family behind in Phnom Penh. I felt excited with my new work, new knowledge and technology. I was also eager to learn from colleagues. With two assignments, I always kept myself busy and time flied. I worked late every day and stayed at the office until 10 or 11 pm. Despite the loneliness, I enjoyed my work a lot.

LEANG DELUX: What advantages and challenges could you share with our readers? Have you been satisfied with the decision you made?

HUOT PUM: I thought and still think I made the right decision to expose myself to an international work environment. I have gained a lot of knowledge and skills in different fields — technical, management, communication, analysis and writing skills. On top of this, I've benefited significantly in terms of medical care, education for my children and in other areas.
However, almost everything was new to me and this required me to work much harder than I did in Cambodia and learn more, in speed and depth, about almost everything considered relevant for my work. I wasn't familiar with some technical tools and software/ modeling methods to analyze economic and financial matters or how to write reports well. Rapid learning was required and I had to work hard, almost non-stop, to catch up on all these new things with other colleagues from more advanced countries.

LEANG DELUX: What advice or recommendations would you give to young Cambodians who want to work for an international institution abroad?

HUOT PUM: First, as learners and young professionals, we should learn as much as we can from everyone and everywhere, trying to master all skills in which we've been trained regardless of the skill grade. Frankly speaking, we don't really know when and in what circumstances we're going to use such skills. I can say that all are useful and helpful, and some skills will help you rise, leading to an outstanding position. In most cases, to remain competitive and survive, we should know how to fulfil all assignments, and master the tasks as much as we can. We can seek further assistance from others. For skills considered basic by others, we should master them well and fulfil our tasks with such skills.

From my experience, no one can teach or show us new skills and knowledge all the time as everyone is busy with many pending tasks. We need to learn such skills and knowledge ourselves and complete assignments on time.

Another factor I find important is that we should remain confident in what we're doing with a strong commitment and decent behavior. For me, good behavior is the key for great success and survival, especially in a multicultural work environment.

I'm confident that any boss likes hard-working staff. Maintain high professionalism and a hard working attitude all the time.


LEANG DELUX: You've been working outside the country for seven years, and you're about to come back to serve the government. What will you bring back with you?
HUOT PUM: I'm fully confident in saying that I've become a new person after working for more than seven years with AMRO. I'm a new Pum.

For sure, I'll bring with me experience and knowledge gained at AMRO and will try to apply as much as I can at MEF in Cambodia. Another asset I fully owe to AMRO is work attitude. AMRO trained me with high professionalism and a good attitude to work and colleagues. I hope I can share with my colleagues at MEF when the time allows.

It's a good time for me to come back and serve our country. Ask not what Cambodia can do for you, ask what you can do for Cambodia. I'm happy to come back and contribute as much as I can to the country that has provided me significant opportunities. It's time for me to give back to this beautiful proud country.

LEANG DELUX: The world knows Singaporeans as very disciplined, talented and hard-working people. As for law enforcement, people simply say that Singapore is a country of fines. Are there some points you have seen as negative?

HUOT PUM: It's quite true. People here work very hard. They are more or less well-trained, and quite able to deliver results in their job assignments. On average, I can say that Singaporeans can fulfil their job descriptions with good results. They have very good abilities, supported by the strong foundations of their education system.

From my observations, it's obvious to say that law enforcement is very strong, and that Singaporeans comply with laws and regulations without exception. Of course, they are scared of being fined for faults or breaches. Having said that, no one is perfect — if caught, they are fined accordingly.

Singaporeans are trained in such a way from birth and they are less flexible than non-Singaporeans. It's a bit challenging at first, as they're quite rigid. But once you have a good understanding of them, I found it easy to work with them, as they're efficient and straightforward.

LEANG DELUX: Please tell me one bad and one good memory of your time in Singapore.


HUOT PUM: One bad thing is loneliness. It's very hard to overcome the loneliness. For me, I try to set up a good list of activities to do over the weekend or during public holidays.

One good thing is straight-forwardness. It's very clear-cut in Singapore. It is a very straightforward society and you don't need to be so polite. I mean we don't need to be very diplomatic with one another, a minimum politeness is enough. For instance, if you don't want to talk more or discuss something further with anyone, you can simply say "sorry, I'm not interested" and say goodbye. People comply very well with laws and regulations, and everyone is equal in front of the law. The fair treatment is obvious and people are satisfied with this principle.
Related Articles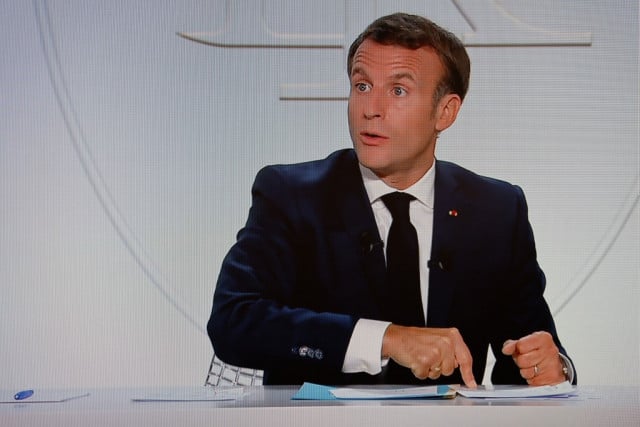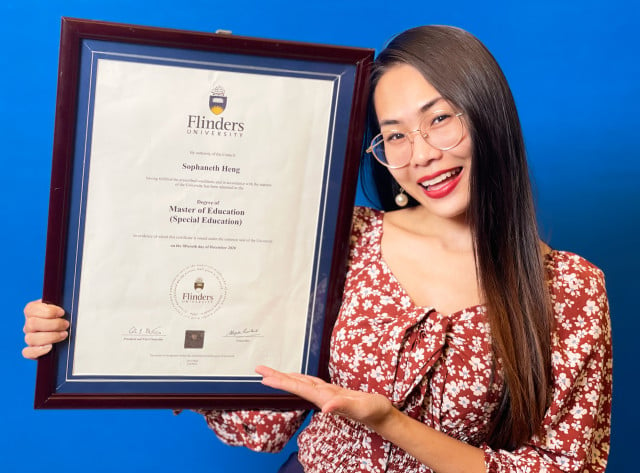 December 26, 2021 2:50 PM