ILO calls for 'urgent' action to improve workplaces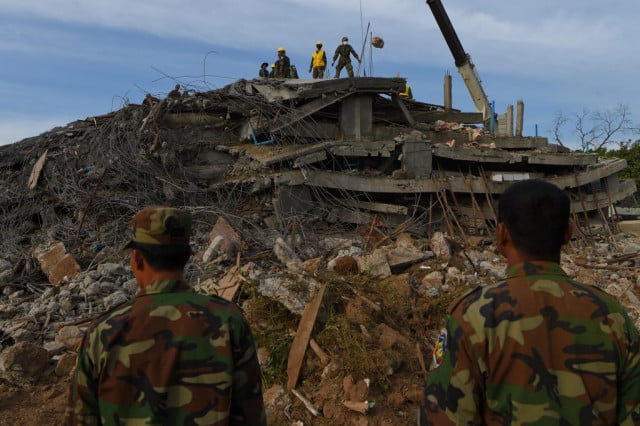 Thmey Thmey
January 7, 2020 2:53 AM
UN agency says safety and health risks need to be promptly addressed after Kep building collapse

PHNOM PENH - The International Labour Organization (ILO) has called for urgent action to improve workplace safety and health after a building collapsed in Kep last week.
In a statement late Monday, the ILO office for Thailand, Cambodia and Laos said it was "very saddened and concerned" to hear of the collapse last Friday which killed 36 workers and injured another 23.
"The ILO extends its deepest sympathy to the families and dependents of those killed and injured.
"This is the most fatal workplace accident in Cambodia in recent years and the second major tragedy of this type in less than seven months," it said.
"The ILO calls for greater attention to be paid to the risks that thousands of workers face every day and demands urgent action to improve safety and health in the workplace. Such risks need to be promptly addressed and prevented."
The UN agency called for "a review of regulations and their enforcement in the construction sector, the introduction of occupational safety and health standards and building safety standards at all workplaces."
It also called for "intensified labour inspection and zero accident campaigns as well as promoting a preventive safety culture in all workplaces."
The ILO said it would continue to engage with the government, employers and workers to "improve the safety and health of workers and to implement safety measures that will help prevent such types of tragic accidents in the future."
Related Articles