IMF Forecasts Growth for Next Few Years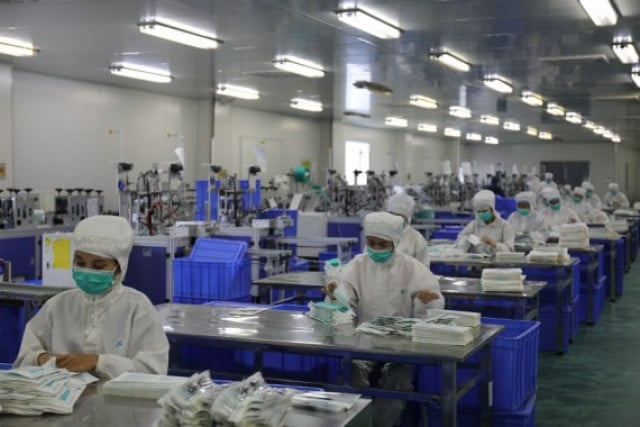 December 20, 2022 5:12 PM
PHNOM PENH – The Cambodian economy is expected to grow by nearly 5.5% in 2023 and more than 6% thereafter, building on recent economic treaties and government reforms, the International Monetary Fund (IMF) says.
According to the latest IMF report released on Dec. 18, the Cambodian economy was on track for a steady recovery after suffering a recession during the pandemic.
However, it faced new pressures in 2022 that caused external demand to falter and inflation to rise. The authorities have largely continued with policy reforms.
The recovery is expected to continue despite external pressures. Risks of public debt distress remain low. However, the level of private debt raises concerns about a possible debt overhang.
According to the report, Cambodia's economic growth is expected to reach 5.5% in 2023 and to rise to over 6% in 2024. In the medium term, it should reach more than 6%.
This growth will be supported by new economic agreements. These are the Regional Comprehensive Economic Partnership, a free trade agreement between the Asia-Pacific nations (Australia, Brunei, Cambodia, China, Indonesia, Japan, South Korea, Laos, Malaysia, Myanmar, New Zealand, the Philippines, Singapore, Thailand and Vietnam) which cover 30% of the world's population and 30% of GDP and the free trade agreement with China. In the first nine months of 2022, trade between the two countries jumped by 18%.
The report also highlights the ongoing reforms carried out by the authorities, such as the investment law which creates a single point of contact for investors.
IMF said that the most pressing risks are related to rising private debt, the situation of the major economies and inflation.
Public finances are expected to improve gradually. Spending pressures and lower-than-expected tax revenues have resulted in a budget deficit of just over 7% of GDP in 2021. The deficit is expected to narrow to just over 4% of GDP in 2022 on the back of a strong rebound in revenues, widen somewhat in 2023 and then narrow further thereafter.
Public debt-carrying capacity remains vulnerable to further shocks to exports and growth, but the risks of external and global debt distress remain low, as long as public debt is limited and private debt growth is not associated with it.
Inflation is expected to reach 5.8% this year before slowing to 3.5% next year.
Related Articles