Import Tax Losses Rise but We're Better Off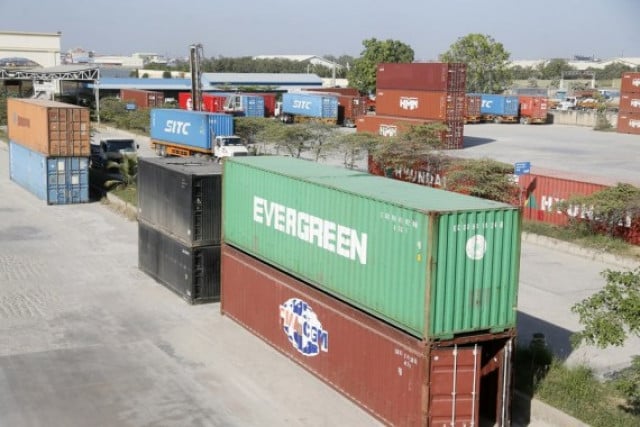 September 7, 2022 3:31 PM
PHNOM PENH – Cambodia lost over $186 million in customs revenue in the first half of 2022 due to free trade agreements with other countries but experts say this will be replaced by taxes and the increased export of goods.
The tax loss was 7.34 percent greater than for the same period last year, according to the Ministry of Economy and Finance (MEF) report for the first half of 2022.
Pen Sovicheat, Ministry of Commerce's undersecretary of state, said, "Implementing FTAs will certainly reduce the customs revenue, but instead they also bring in more revenue from exports through corporate taxes or tax on profit and income taxes."
He said that through the implementation of FTAs, Cambodia's trade volume with partner countries had risen significantly, especially in exports. There was, for instance, the China-Cambodia Free Trade Agreement (CCFTA) in which China applied its zero-tariff treatment on imports from Cambodia of more than 8,000 items.
Hong Vannak, an economist at the Institute of International Relations of the Royal Academy of Cambodia, believes that besides the implementation of FTAs, the increased domestic production of substitute consumer goods to replace imports also contributes to the decline in customs revenue.
Vannak said trade imbalances caused importing countries to lose a lot of customs revenue, particularly from the import of more raw materials to meet domestic production. Increasing domestic production will create more jobs and increase incomes for people.
"Customs revenue has decreased, but domestic consumption has also increased and the state will receive revenues through taxes," he said, adding that although FTA has some impact on local suppliers, it has benefited consumers from its low cost of goods and the wide range of options available of good quality.
The ministry same report shows a negative result from the growth of the domestic supply chain, especially on local products including cement, beverages and vehicles.
Local production of products such as beer, cement, beverages and cigarettes led to a loss of $526.73 million in import taxes, while the domestic assembly of vehicles resulted in a $85.28 million loss of import tax revenue in the first semester of 2022.
Cambodia has free trade agreements with China, all ASEAN member states, and Japan, China, South Korea, Australia and New Zealand, which are in the Regional Comprehensive Economic Partnership (RCEP) agreement.
Trade between Cambodia and RCEP countries is over $16.2 billion, of which Cambodia's exports amounted to more than $3.28 billion, an increase of 10 percent in the first semester this year on the same time last year.
Trade between Cambodia and China amounted to nearly $6 billion, while exports from Cambodia were about $612 million for the first six months of 2022.


Originally written in Khmer for ThmeyThmey, this story was translated by Kheav Moro Kort for Cambodianess.
Related Articles