In Pre-Electoral Context, PM Hun Sen Praises Army for Maintaining Peace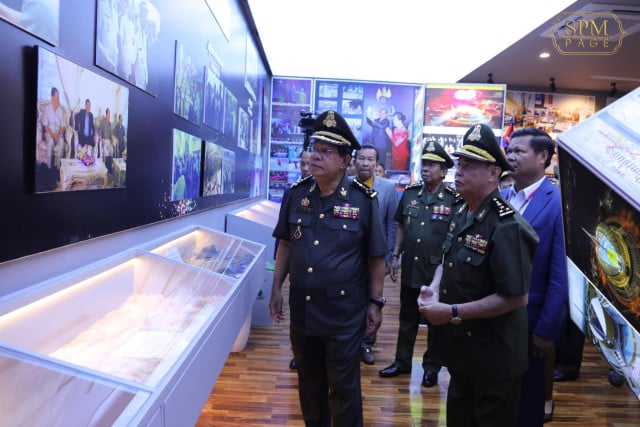 PHNOM PENH – Prime Minister Hun Sen called the Royal Cambodian Armed Forces (RCAF) to maintain and protect peace.
Speaking on June 12 at the inauguration of Brigade 70's new buildings in its Chaom Chao district's headquarters, he asked military forces to prevent any individual or group from disrupting the peace that has been built over the past three decades.
"I urge the commanders, deputy commanders, and soldiers of the Brigade 70 to continue to implement good cooperation with local authorities at all levels, relevant institutions, units, and people in each area, in order to strengthen national unity [and] to prevent all tendencies [from] causing unrest and social instability," he said.
The RCAF's elite unit saw new buildings being built in its headquarters located on National Road 3. These include a four-story hospital, two dormitories for special forces and female soldiers, and a building displaying the history and achievements of Brigade 70.
Once the Hun Sen's personal bodyguard unit, its history dates back to the 1980s, when Cambodia was under Vietnamese occupation. At that time, it was known for tracking political opponents, and was later believed to have links with illegal timber in Cambodia.
In his speech for the inauguration of the unit's new buildings, PM Hun Sen recalled that the country had gone through nearly three decades of war and only achieved full peace throughout the country after the Paris Peace Agreements in 1991.
He said that peace has been a central factor in improving people's daily lives, which allowed the country to turn from an open-air killing field to the developing nation it is now.
Related Articles