India celebrates 73rd Republic Day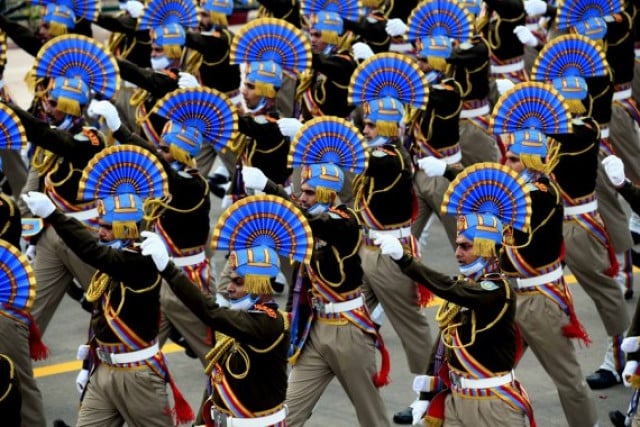 NEW DELHI-- India celebrated the 73rd Republic Day on Wednesday amid tight and adequate security measures and COVID-19 protocols.
The main function was organized at Rajpath in New Delhi. President Ram Nath Kovind unfurled the national flag, and the national anthem was played. In accordance with the tradition, a booming 21-gun salute was also presented to mark the beginning of the parade.
In wake of the ongoing third wave of COVID-19 pandemic, this year only 5,000 people attended the Republic Day parade. Authorities allowed only fully-vaccinated adults and children above 15 who had received the first shot.
Soldiers take photos before parade on the occasion of the 73rd Republic Day celebration at Assam Rifles ground in Agartala, the capital city of India's northeastern state of Tripura, Jan. 26, 2022. (Str/Xinhua)
Soldiers take photos before parade on the occasion of the 73rd Republic Day celebration at Assam Rifles ground in Agartala, the capital city of India's northeastern state of Tripura, Jan. 26, 2022. (Str/Xinhua)
A parade is held on the occasion of India's 73rd Republic Day celebration in Bangalore, India, Jan. 26, 2022. (Str/Xinhua)
Women soldiers take part in the 73rd Republic Day parade at Rajpath in New Delhi, India, Jan. 26, 2022. (Xinhua/Partha Sarkar)
Fighter aircrafts of Indian Air Force flies in a formation during the 73rd Republic Day parade at Rajpath in New Delhi, India. (Xinhua/Partha Sarkar)
A parade is held on the occasion of India's 73rd Republic Day celebration in Bangalore, India, Jan. 26, 2022. (Str/Xinhua)
A parade is held on the occasion of India's 73rd Republic Day celebration in Bangalore, India, Jan. 26, 2022. (Str/Xinhua)
A parade is held on the occasion of India's 73rd Republic Day celebration in Bangalore, India, Jan. 26, 2022. (Str/Xinhua)
A contingent takes part in the 73rd Republic Day parade at Rajpath in New Delhi, India, Jan. 26, 2022. (Xinhua/Partha Sarkar)
Fighter aircrafts of Indian Air Force flies in a formation during the 73rd Republic Day parade at Rajpath in New Delhi, India. (Xinhua/Partha Sarkar)
A contingent takes part in the 73rd Republic Day parade at Rajpath in New Delhi, India, Jan. 26, 2022. (Xinhua/Partha Sarkar)
The 73rd Republic Day parade is held at Rajpath in New Delhi, India, Jan. 26, 2022. (Xinhua/Partha Sarkar)
Indian paramilitary troopers take part in a parade during India's Republic Day celebrations in Nagaon district of India's northeastern state of Assam, Jan. 26, 2022. (Str/Xinhua)
Indian paramilitary troopers take part in a parade during India's Republic Day celebrations in Nagaon district of India's northeastern state of Assam, Jan. 26, 2022. (Str/Xinhua)
Indian women paramilitary troopers take part in a parade during India's Republic Day celebrations in Nagaon district of India's northeastern state of Assam, Jan. 26, 2022. (Str/Xinhua)
Related Articles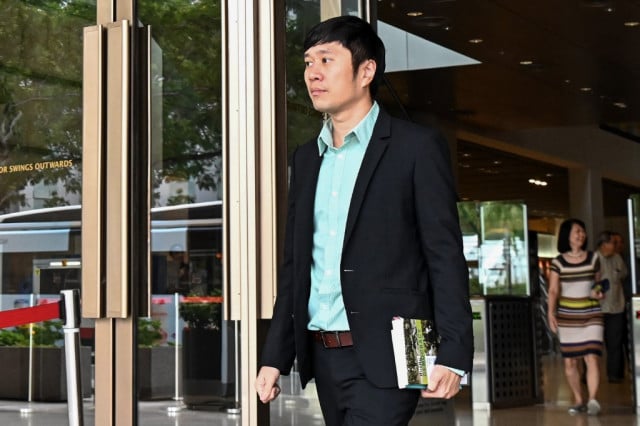 November 23, 2020 7:16 AM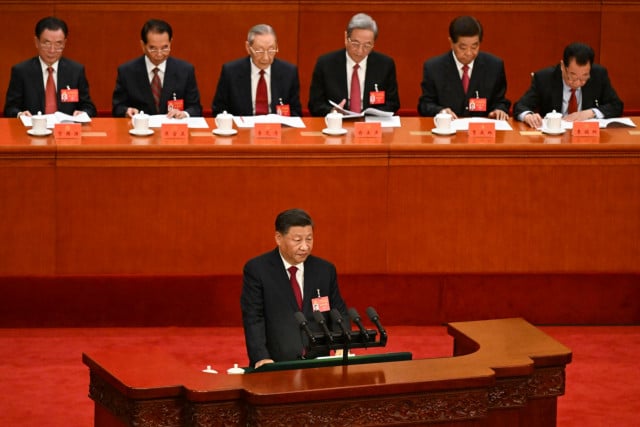 October 16, 2022 11:17 AM