Indian Man Becomes Cambodia's 226th Case of COVID-19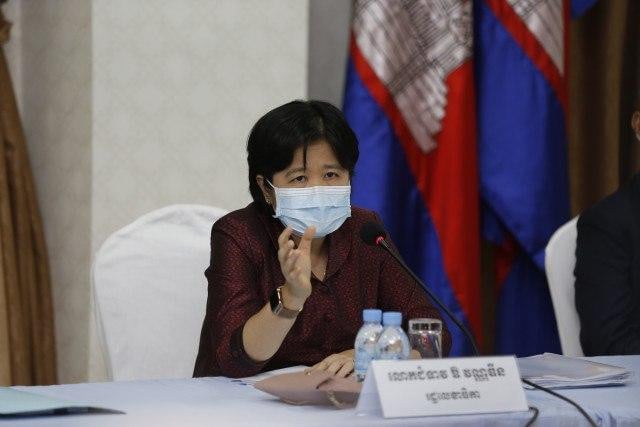 Phoung Vantha
July 28, 2020 3:09 AM
Having flown from India, through Malaysia and South Korea, the 32-year-old Indian national arrived in Cambodia on July 26 and has since been hospitalized for COVID-19 treatment.

PHNOM PENH--The Ministry of Health on Tuesday (July 28) reported one new case of the Coronavirus Disease 2019 (COVID-19) after an Indian man tested positive for the virus.

According to the ministry the 32-year-old Indian national flew from India through Malaysia and South Korea before arriving in Cambodia on July 26 along with 89 other passengers.

He has since been hospitalized at the Khmer-Soviet Friendship Hospital.

The remaining 89 passengers tested negative for COVID-19, but are now embarking upon a through 14-day quarantine period. The majority have been housed in a hotel, but seven of the 89 are reportedly quarantining in Pochentong high school, which has been converted to hold inbound passengers awaiting COVID-19 test results.

Although a number of COVID-19 cases have been detected arriving via international flights in the past fortnight, the Health Ministry stressed that the prospect of community transmission could not be overlooked and that the risk remains high for Cambodia.

On July 26 the government, following guidance from the Health Ministry, took steps to temporarily ban flights from Indonesia and Malaysia as a means of stemming the flow of imported cases of COVID-19.

Cambodia has officially reported 226 COVID-19 cases countrywide. Among them, 147 patients have recovered, 77 remain hospitalized while the two American diplomats who tested positive for COVID-19 are recovering at the United States' Embassy in Phnom Penh.
Related Articles