Individuals Are Arrested for COVID-19 Vaccination Trade in Preah Sihanouk Province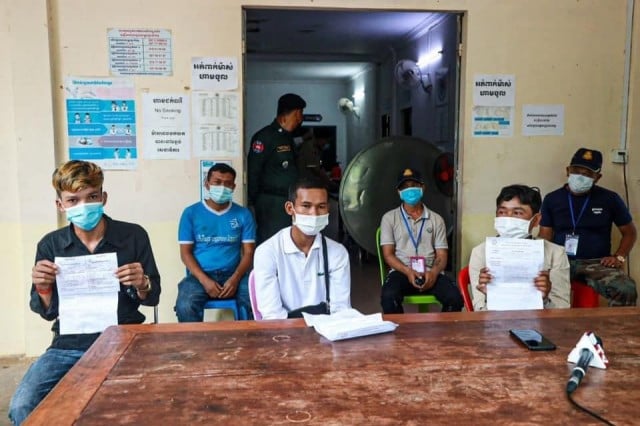 As the Kandal Province authorities find doctors charging for tests at a district hospital
PHNOM PENH--The Preah Sihanouk provincial authorities on June 25 arrested six persons for buying and selling application forms for COVID-19 vaccination in violation of the Cambodian government policy.
According to the provincial authorities, the six individuals were sent to the Sihanoukville Police Inspectorate for questioning and processing.
Preah Sihanouk Province spokesperson Kheang Phearum said on June 25 that these people's actions went against the government's program, which clearly states that COVID-19 vaccines are free and that vaccination application forms must be distributed to people free of charge by the authorities.
Phearum added that such actions could cause unrest among the population. The Preah Sihanouk Province medical authorities, which launched its COVID-19 vaccination campaign on June 22, have so far vaccinated around 200,000 persons.
Another case of the Cambodian government policy being ignored recently emerged in Kandal Province, this time involving people illegally charged for coronavirus testing.
As many as 39 persons reported having to pay 60,000 riels (around $15) per person by doctors for COVID-19 testing at the Ang Snuol District Referral Hospital, according to a press release issued on June 24 by the office of Provincial Police Chief Chhoeun Sochet.
"Among the 89 people, or about 20 families, who were quarantined at their homes, 39 were charged 60,000 riels at the Ang Snuol Referral Hospital," the press release read.
The investigation was prompted by a video that went viral on Facebook and in which people were complaining about having had to pay for COVID-19 testing. The police investigator sent to the hospital found doctors guilty of charging residents for testing, the release read.
The people who were illegally charged have been reimbursed through the intervention of Kandal Province Governor Kong Sophorn, the release said.
On June 24, Sophorn said that what had happened was due to the negligence of the professional staff at Ang Snuol Referral Hospital.
"The doctor who demanded money from residents when they went to get the COVID-19 test made his first mistake," he said. "We will advise him. However, if that doctor still commits the same mistake, we will take legal action against that person," Sophorn said, according to the press release.
Testing and treatment for COVID-19 by medical professionals of the Ministry of Health are free of charge, he said, adding that, over the last 18 months, medical professionals have been working nonstop to care for patients during this pandemic.
Addressing the issue of payment for coronavirus test, Or Vandine, spokesperson for the Ministry of Health, said that people have to pay a certain amount of money if they are tested at a private medical facility. But tests are free of charge at public-health facilities, she added.
As of June 25, a total of 2,813,108 persons—most of them in Phnom Penh—have received their two doses of COVID-19 vaccines, the Ministry of Health said.
Cambodia has reported 46,810 cases of coronavirus with 41,439 recoveries and 523 deaths since the pandemic began nearly 18 months ago in the country.
Phoung Vantha contributed to the story.
Related Articles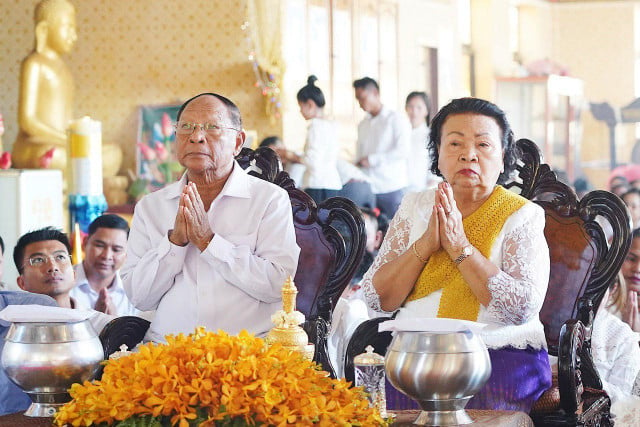 September 28, 2019 8:28 AM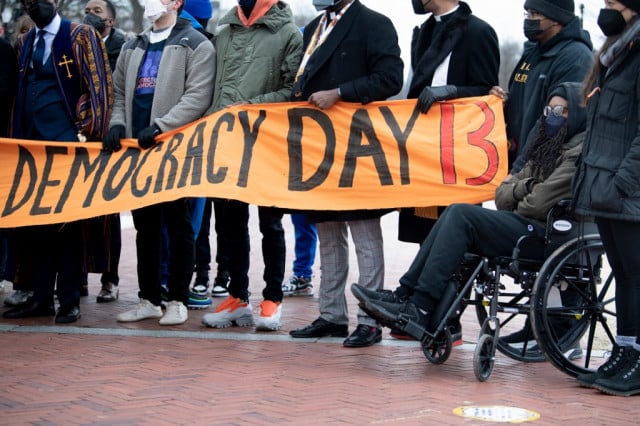 February 10, 2022 9:27 AM