Informal Workers Call for More Social Protection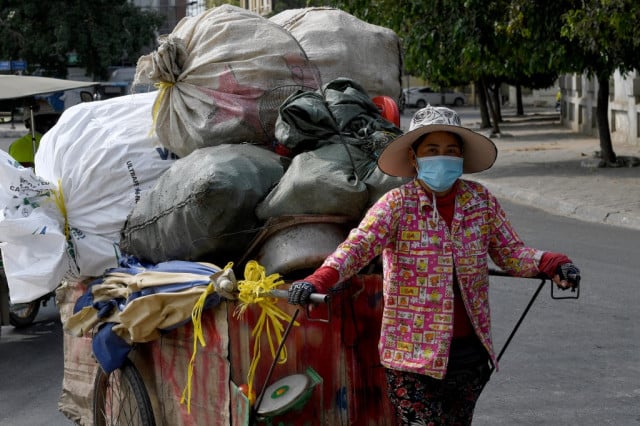 They have been especially affected by the pandemic as they get no government aid, they say
PHNOM PENH--Street vendors and other workers considered part of the informal labor force or self-employed are calling on the government to provide social protection and support just like the support that workers in formal sectors receive.
And yet as they explain, they play a critical role in the country, contributing to the national economy and reducing workers' migration by absorbing a large number of workers.
Pov Chandary, a 30-year-old street vendor whose husband is a tuk-tuk driver, says she sees a stark difference between benefits of formal and informal workers. When she worked in a factory, she received social protection for healthcare, work accidents, maternity leave and other benefits, she said. But small vendors and workers in the informal sector do not receive care or support.
"I would like to [continue getting this], even if there is a requirement to contribute for this level of social protection," Chandary said during the celebrations of the 9th International Street Vendor Day, which was held on Nov. 14.
A report of Oxfam released in 2019 had revealed that the informal employment sector was providing jobs to more than 1.6 million Cambodians, with 1 percent of them being in Phnom Penh and 79 percent of them being women.
According to Leang Sophea, a representative of street vendors, those vendors have recently faced even more challenges due to the pandemic as their revenues declined and they risked getting infected with COVID-19. In addition, many of them also face discrimination and have to pay the local authorities for selling on the streets, she said.
"When we are sick, we do not have enough money to go to the hospital and pay for our children's school fees or support their online studies," Sophea said. "Meanwhile, paying electricity bills and bank interests is another problem when our incomes drop."
Sophea called on the Cambodian government to help support informal workers and enable them to get social security cards, equity cards; enable street vendors to get appropriate sites to sell; help them by lowering the cost of essential services such as water and electricity; and facilitate their payments of bank loans.
Moreover, informal workers desperately need support to have access to health services as there is no government direct financial child and maternity-leave support in Cambodia.



Vorn Pov, head of the Independent Democratic Association of Informal Economy (IDEA), which has been active in promoting social protection for street vendors, explained that street vendors need support, especially as part of the government's social protection policy.
Doing so would enable Cambodia to move toward a society with equality and equity, he said.
"Therefore, in order to gain greater recognition of their rights and access to social protection, including decent living conditions, IDEA is mobilizing street vendors in Phnom Penh and other [areas in the] provinces to initiate a culture of dialogue between the government and other partners," Pov said.
During the street-vendor day event on Nov. 14, Phean Sophoan, director of Oxfam in Cambodia, pointed out that street vendors are actively involved in supporting the economy at the family as well as the national levels.
And they have the same rights as other workers including access to social protection, welfare, childcare, education, safety, housing and sanitation, she said.
"More importantly, access to financial services is as important [and should be considered] in the context of the COVID-19 crisis," Sophoan said.
Still, in order to effectively meet the needs of street vendors, it is necessary for the government to continue to provide social protection and conduct more research on their needs, she said.
"Learn more about their specific needs and situations and develop policies that reflect and meet their specific needs," Sophoan stressed.
Moeun Tola, executive director of the Center for Labor Alliances and Human Rights (CENTRAL), said that the government authorities could solve the problem if they were willing to do it and would work on adding policies to include these workers.
"The government should also consider providing interest-free loans to vulnerable groups and informal workers, and look at the price of water and electricity because they are vulnerable and poor," Tola said.
"But what I notice is that people in some areas have to pay higher costs for water and electricity," he said, adding that higher prices for gasoline will be another challenge for informal workers. Therefore, they need more attention and support, Tola said.
Related Articles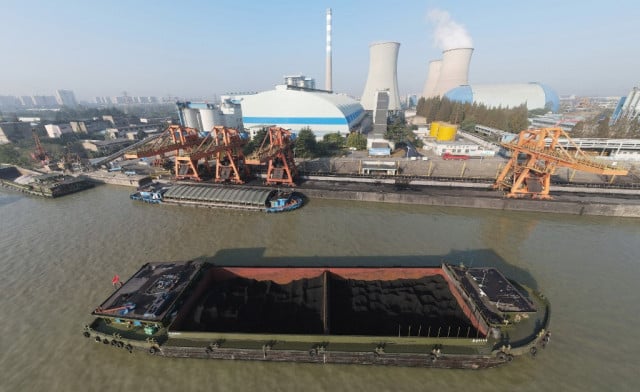 November 2, 2021 11:13 AM