Information Ministry Rejects Press Criticism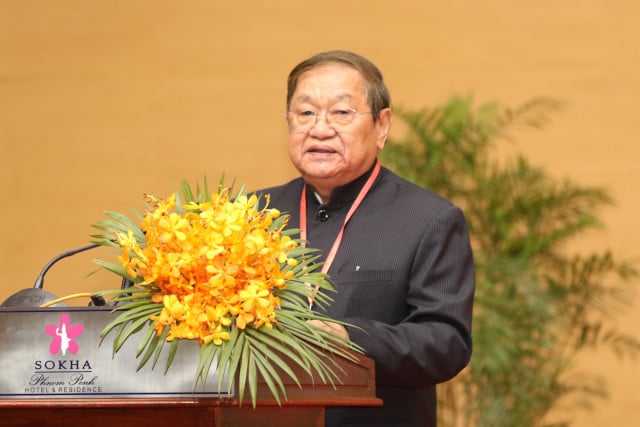 Journalists accused of misrepresentation
PHNOM PENH – Information Minister Khieu Kanharith has criticized reports on press freedom published by a number of associations and non-media organizations, saying they were incorrect.
A report by Cambodian Journalists Alliance Association (CambojA) said that in the first quarter of 2022, there were 13 reports of harassment directed toward 23 journalists.
Five journalists were detained, four faced further legal measures, eleven were subjected to assault and intimidation, and three digital media businesses had their licenses revoked, it said.
And according to the Cambodian Center for Human Rights (CCHR), press freedom has been seriously abused, with journalists being intimidated and harassed by the judiciary as they go about their duties. Meanwhile, independent media outlets have been targeted.
However, Kanharith said the Information Ministry only suspended the licenses of some media outlets and did not terminate them.
Suspension or revocation of any news institution's license depended on whether it followed the code of ethics and professionalism.
The ministry canceled or suspended licenses when institutions went to extort money from citizens and there was a complaint to the ministry.
"Report writers should conduct a more in-depth study because the Ministry of Information has been even more in-depth on this matter," Kanharith said at the 29th World Press Freedom Day event on May 3 at the Sokha Hotel.
He said journalists from seven institutions had tried to extort money from companies. The ministry had given instructions before proceeding to revoke or suspend the institutions' licenses.
The Club of Cambodian Journalists (CCJ) said 30 journalists had been arrested for threatening and extorting money from citizens. But they were released shortly after being detained.
Concerning cases of a ban on journalists covering news in an area that was blocked, Kanharith asked whether the journalist understood the law clearly.
If a place is prohibited, journalists are not allowed to take photos or collect information, and they have no authority to enter the place.
He said some journalists were banned from covering news or access to information in restricted areas but this had been interpreted as a block on press freedom.
Freedom of the press and expression in Cambodia had improved a lot compared to other countries in the region, such as Thailand, which has shut down hundreds of news websites but had not declared any restrictions on freedom.
According to the Club of Cambodian Journalists, over the past year, five lawsuits have been filed against journalists doing their jobs professionally. Four cases have been settled, while one is still in court.
CCJ said 33 Cambodian journalists were arrested and detained in 2021, eight more than in 2020. Three of the eight were arrested while broadcasting live in a restricted area, while two others were accused of possessing illegal weapons or distributing drugs.
The CCJ also found that problems involving journalists were partly due to professional misconduct and partly because some authorities misunderstood the work of journalists and took action against them.
Part of the problem was caused by legal action against journalists who did not comply with the press law.
However, CCHR said Cambodian law puts up many impediments to the full exercise of freedom of expression in Cambodia. Legislative actions that fail to conform with international human rights principles regularly strike additional blows to freedom of expression.
"Repressive laws are just one of the many tools that the RGC has been wielding to crackdown on freedom of expression in recent years," read the report.
The CCJ has urged all journalists to respect professional ethics to maintain the values and dignity of journalists as well as build public trust.
It urged authorities to cooperate with journalists to create conditions for a more open space of accurate information dissemination and the smooth implementation of press freedom.
CamboJA executive director Nob Vy said on May 4, "We are pleased that the ministry has responded and taken note of what the Club of Cambodian Journalists report said."
Suspension, revocation or stripping of media licenses is just a way to suspend the work of journalists, but all these activities will always have an impact on the performance of all journalists and media institutions cannot function well, he said.
Nob Vy said most arrests or detentions were made on the grounds of extorting money, for example where journalists were covering illegal logging and gambling sites, but somehow they were the ones who were charged.
He said the data cited had been collected directly from these journalists, from the CamboJA team which has been monitoring violence against journalists offline and online, and also from CamboJA members who work in various institutions.
Related Articles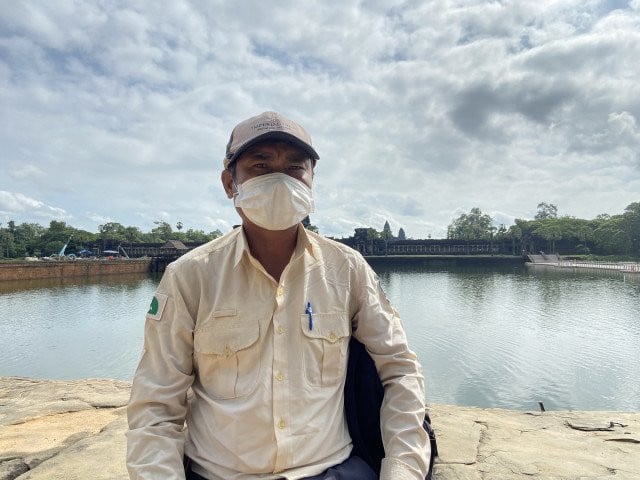 November 8, 2021 10:58 AM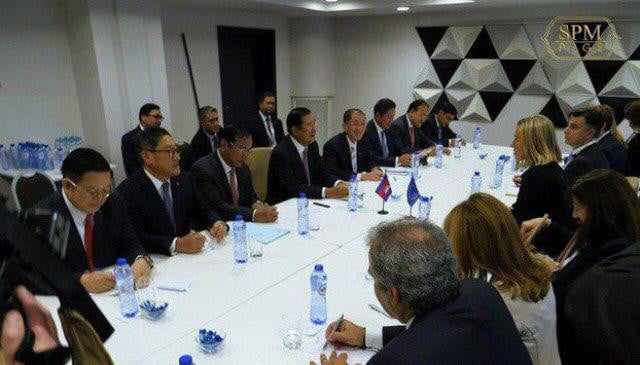 November 13, 2019 1:22 AM