Inmates Continue to Die as COVID-19 Spreads through Cambodia's Prisons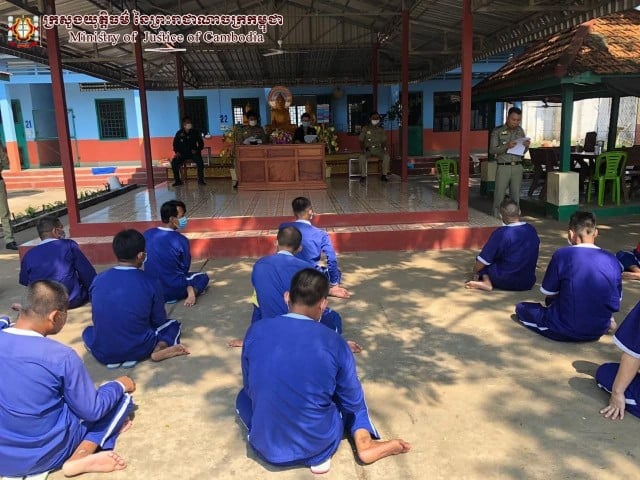 While the government continues to hide the number of COVID-19 cases emerging in prisons, at least seven inmates are believed to have died and hundreds more have been infected across 11 prisons
PHNOM PENH--On the evening of June 10, 72-year-old Richard Kiri Kim died at Khmer-Soviet Friendship Hospital after having contracted COVID-19 while serving a life sentence in Phnom Penh's Correctional Center 1, according to the General Department of Prisons.
Kim had been sentenced to life in prison on June 22, 2001 after a Cambodian court found him guilty of masterminding an attack on government buildings that left seven dead and 12 wounded.
Then 51 years old, Kim—who was a Cambodian-American from the state of Oregon—was part of the Cambodian Freedom Fighters, a paramilitary group formed in California in 1998 with the aim of removing Prime Minister Hun Sen from government by force.
Almost 20 years on and Hun Sen remains in power, while Kim has—like hundreds of prisoners worldwide—succumbed to COVID-19.
General Department of Prisons spokesman Nuth Savna said Kim had underlying health issues before contracting COVID-19.
"A 72-year-old man who died had contracted COVID-19, he was old, suffered from a physical illness and we rescued him by taking him to the Khmer-Soviet Friendship Hospital, but he died at 6 p.m. yesterday," Savna said. "I am not a doctor, so I cannot conclude that he died of COVID-19 or not."

A significant number of the estimated 39,000 people imprisoned across Cambodia's 28 penal facilities are believed to be incarcerated for non-violent and drug-related crimes. Possession alone carries a sentence of between two and five years in prison and those caught with small amounts of illegal substances often wait months, even years, in pre-trial detention before they are even convicted.

Amnesty International, in May 2020, reported that at least 55,770 people were arrested in Cambodia on drugs charges between January 2017 and March 2020 as part of an anti-drugs campaign that criminalized substance abuse rather than seeking to treat it as a societal problem.
Subsequently, Cambodia's prisons have become violently overcrowded—the 39,000 inmates occupy facilities designed to house fewer than 27,000 and throughout the pandemic rights groups such as Amnesty International and Human Rights Watch have urged the government to address what they called a "ticking time bomb" by releasing non-violent prisoners to reduce the risk of COVID-19 spreading unchecked.
But while Cambodian Justice Minister Koeut Rith vowed to address the backlog of cases as a means of reducing the number of prisoners held in pre-trial detention, Human Rights Watch recently estimated that 35 percent of inmates still have not had their day in court and have not yet been convicted of a crime
Prison authorities implemented restrictive measures that reduced access to prisons, notably among NGOs whose work had helped alleviate some of the worse outcomes from the notoriously overcrowded prison system, but Chin Malin, spokesperson for the Ministry of Justice, has repeatedly ruled out any prospect of implementing a release scheme that would address the issue of overcrowding, despite evidence that this has worked elsewhere.
At Least 11 Prisons Grappling with COVID-19 Outbreaks
So when COVID-19 did hit prisons, just as rights groups repeatedly warned it would, the government responded by refusing to disclose the details. As such, the severity of the COVID-19 outbreak in Cambodia's prison system is difficult to determine.
Savna of the Prisons Department would not say how many prisoners have contracted COVID-19, nor how many have died, but estimates from rights groups put the death toll—including Kim's passing—at seven.
This estimate, advocates cautioned, was conservative and the true number of dead may be higher, but the silence of relevant authorities makes it impossible to know a precise figure or whether COVID-19 alone was the cause of death.
Despite not being able to discuss exact numbers, Savna could confirm that COVID-19 outbreaks had occurred in Phnom Penh Jail, Correctional Centers 1 and 2 in Phnom Penh, as well as the prisons in Preah Sihanouk, Kandal, Kampong Speu, Banteay Meanchey, Pailin and Svay Rieng provinces.
"Three prisons which I mentioned were infected by new inmates who are undergoing their quarantine periods in isolated room, so it's under the control of doctors who are working to prevent of spread to others prisoners," he said. "My prisoner officers are so careful."
For all the care apparently being taken to protect prisoners, research from local rights group LICADHO suggests that infections are still spreading rapidly due to the limited capacity of prisons and their staff.
In Phnom Penh alone, some 700 prisoners are believed to have contracted COVID-19, while Kampong Speu Provincial Prison reported 100 cases in the first week of June 2021 alone. According to LICADHO, prisons in Siem Reap and Kampot have also seen COVID-19 outbreaks, but these have not been confirmed by authorities who have repeatedly failed to provide answers to simple questions regarding the spread of COVID-19 in prisons.
Both Or Vandine and Kim Cheng Hok of the Ministry of Health declined to speak on the matter and Dr. Li Ailan of the World Health Organization did not immediately respond to enquiries regarding the number of deaths and infections due to COVID-19 in prisons, but has previously suggested that many of Cambodia's recent COVID-19 cases could be traced to prisons.
Savna, when pushed for more information, maintained that the Prisons Department did not have exact numbers and that queries should be directed to provincial authorities who, in turn, said they too did not have estimated figures for COVID-19 cases, let alone exact numbers.
"Prisons are incapable of handling this outbreak, lacking basic personal protective equipment, adequate testing, and the capacity to separate and provide proper treatment for COVID-positive detainees," said Naly Pilorge, director of LICADHO. "They have instead chosen to hide numbers and refused to take needed steps to reduce overcrowding."
Pilorge called on the government to release vulnerable prisoners and non-violent offenders to reduce the prison population—the size of which is increasing transmission of COVID-19—and to grant more offenders bail as well as exploring more non-custodial measures rather than arbitrary incarceration, which was contributing to overcrowding.
She added that international partners of the government should be demanding the government does more to protect prisoners.
"Prison officials continue to deny or obfuscate reports of prisoners being infected, being taken to hospitals for treatment or, in some cases, dying," she said. "This puts Cambodia's prison population at serious risk, with zero accountability for the actions of prison officials."
An Urgent Need to Vaccinate Prisoners
A recent study from University College London (UCL) found that prisoners in England and Wales were three times more likely to die from COVID-19, with the high-risk nature of a prison setting to blame.
Prisons in England and Wales, while significantly less overcrowded and better funded than those in Cambodia, still house too many inmates and the prison regime restricts access to hygiene facilities, meaning that prisoners, crowded together with limited opportunity to wash were always more likely to catch diseases and develop health problems which has been exposed in a particularly brutal fashion by the COVID-19 pandemic.
Researchers from UCL noted that this poses a risk to the general public as prison staff become a vector through which the virus can spread from inmates to the outside world. As such, both inmates and prison staff should be one of the first priorities for vaccination, UCL's researchers concluded.
When asked how many prisoners had been vaccinated, Savna said that around 10,000 inmates in Phnom Penh and Preah Sihanouk Province who have been vaccinated against COVID-19, but this was the same figure Savna provided on May 11 in response to the initial announcement of a COVID-19 outbreak in Preah Sihanouk Provincial Prison.
Savna said that this was due to a shortage of vaccines set aside for prisoners, but that this week an additional 6,760 doses had been approved for use within Kampot, Kandal, Kampong Speu, Banteay Meanchey and Svay Rieng provincial prisoners.
Municipal and provincial governors were, on June 9, instructed by Interior Minister Sar Kheng to coordinate with health departments to ensure that prisoners were protected from and treated for COVID-19, but Kheng's instructions appear to have done little to improve transparency on the matter.
As of June.11, the total number of cases reported in Cambodia now stands at 37,321, while the number of people who have been treated for COVID-19 climb to 30,617, and 311 people lost their lives to COVID-19,
"Cambodian prisons have long been a stain on the government's human rights record, and they are now devolving into a massive crisis for close to 40,000 inmates across the country," said Pilorge of LICADHO.
"It is imperative that authorities immediately act to protect and ensure the safety of inmates, and they can do so by implementing bail, considering early release for non-violent prisoners and ending the widespread use of pre-trial detention," she added.

Additional reporting by Phoung Vantha and Lay Sopheavotey
Related Articles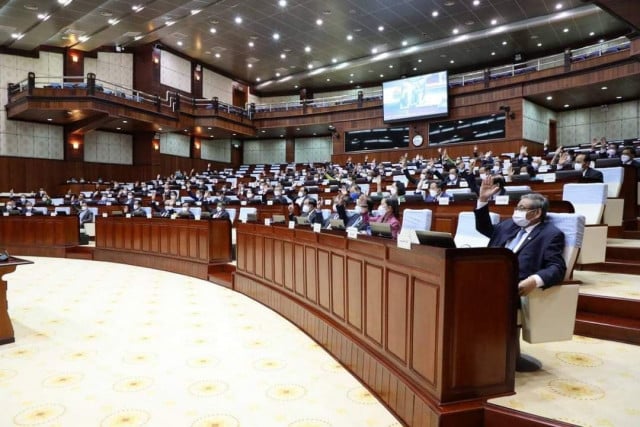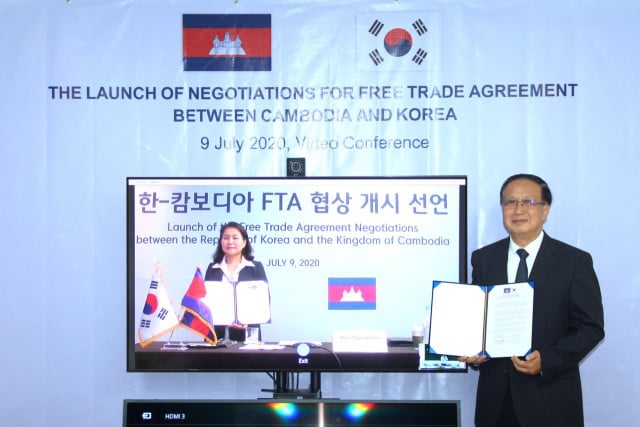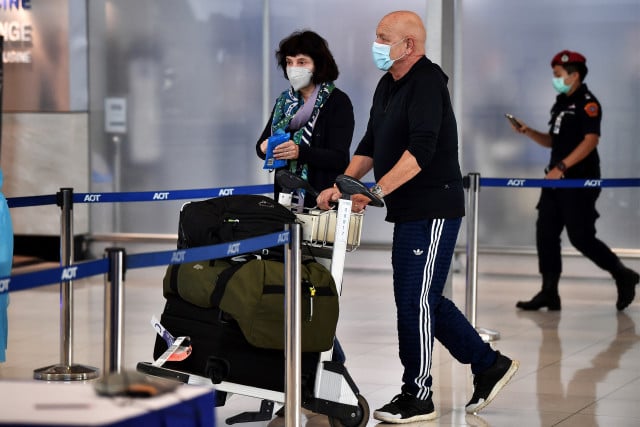 November 1, 2021 10:36 AM