Inmates on Conditional Release from Crowded Jails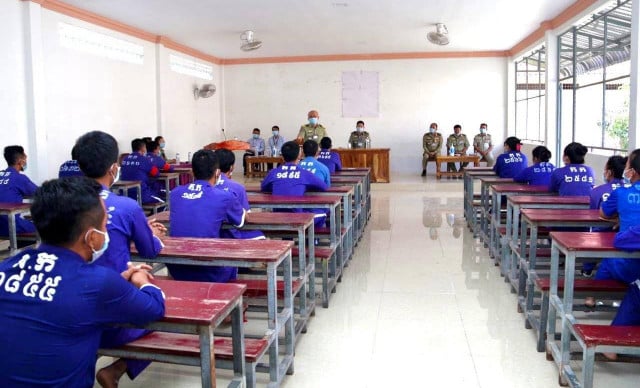 PHNOM PENH - Cambodia has released its first prisoners on a conditional parole scheme aimed at reducing jail overcrowding.
Deputy Prime Minister and Minister of Interior Sar Kheng said on July 23 that 17 inmates had been freed on two conditions.
"First, they have corrected themselves during detention and second, their remaining sentence is not more than six months," he said.
They would be sent back to prison if they committed other crimes. "The General Department of Prisons is monitoring this matter. If it is good, we will continue to do so to ease tension in the prisons," he added.
Nuth Savana, deputy director-general of the General Department of Prisons, said the 17 had been released to live at home under the supervision of commune authorities.
"If they violate the conditional release orders, the authorities will return them to prison in handcuffs," Savana said.
Deputy director of rights body LICADHO Am Sam Ath said the early release with conditions and community sentences had been requested from civil society organizations to reduce prison overcrowding.
Conditional release of prisoners was in the Penal Code but it was important that the authorities carry out the procedure well.
"Anyone, regardless of their political affiliation, must implement this release in a transparent manner," Sam Ath said.
Cambodia has been studying the release of prisoners in countries such as Japan and Thailand.
The procedure is first to select their names and send them to the Ministry of Justice to consider. They are then sent to the court for further consideration and to set conditions. After they are released on parole, the jurisdiction rests with the prosecutor.
Cambodia has nearly 40,000 detainees, half of whom are involved in drug crimes, Savana said.
Prison overcrowding remains a major concern for the government, which has tackled the issue by building more jails and issuing pardons.
Prisoners have the chance of a royal pardon at Khmer New Year, Visak Bochea, the National Independence Day, the Water Festival and on January 7.
Despite the government efforts and pardons, prison overcrowding is hard to resolve, which is why the government is opting for conditional releases.
The Penal Code also provides for community service sentencing but it is not yet possible to implement this.
Originally written in Khmer for ThmeyThmey, this story was translated by Kheav Moro Kort for Cambodianess
Related Articles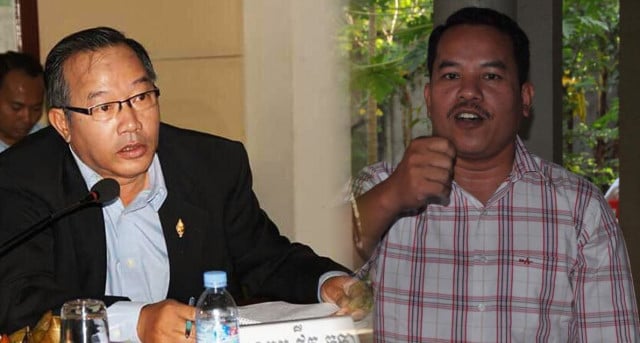 December 13, 2019 2:55 PM