Interior Minister Sar Kheng Orders Firefighters to Stop Extorting People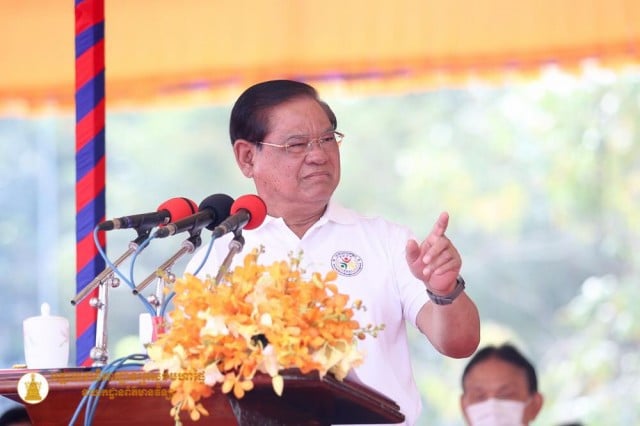 Phoung Vantha
February 2, 2021 12:46 PM
Calling for an end to corruption in Cambodia's public services, Deputy Prime Minister and Minister of Interior Sar Kheng warned firefighters about seeking money from people whose houses are on fire.
PHNOM PENH--Minister of Interior Sar Kheng ordered firefighters stop to extorting people whose homes and businesses are on fire. He said that refusing to put out fires until victims had paid firefighters was "unethical and unprofessional."
Speaking during the 15th World Day of Remembrance for Road Traffic Victims, Kheng said that reports suggested that, in some cases, firefighters did not immediately help put out the fire, instead demanding payment from the owners of burning buildings first.
"The car, the gasoline, the water are all provided by the state, the state pays your salaries, even if that salary is low, but firefighting officials must not be taking more money as a matter of business," Kheng said.
He ordered the Capital-Provincial-District Administrative Unity Command to pay attention to this issue and to solve the problem by paying allowances or bonuses to officers who embarked on dangerous missions, but added that they are responsible for preventing firefighters from extracting payments from victims.
On Jan. 29, 2021 two people died when a fire erupted in a warehouse in Phnom Penh's Tuol Svay Prey 1 Commune in Boeng Keng Kang District.
According to the National Police Department of Fire Prevention, Extinguishing and Rescue report 2020, there were 937 fires nationwide in 2020, which led to the deaths of 24 people and injured another 36.
Related Articles