Interior Minister Sar Kheng Voices Concern over Violence Against Women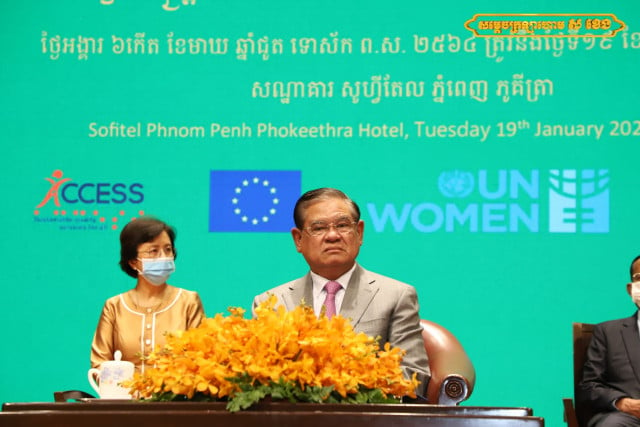 Phoung Vantha
January 19, 2021 10:38 AM
Speaking at the official launch of the National Action Plan on the Prevention of Violence Against Women, Interior Minister Sar Kheng said that more work is needed to protect women and girls from abuse.
PHNOM PENH--Minister of Interior Sar Kheng on Jan. 19 expressed his concern over the prevalence of domestic violence, rape, human trafficking, and sexual exploitation of women and girls, as well as drug issues. He stated that these remain a great concern to Cambodian society and called on all stakeholders to approach these issues fairly and with accuracy.
At the official launch of the third National Action Plan on the Prevention of Violence Against Women 2019-2023 on Jan. 19, 2021, Kheng noted that women—who make up 52 percent of Cambodia's population—deserve to be able to live with happiness, security and to have their rights respected.
"We believe that the National Action Plan on the Prevention of Violence Against Women 2019-2023 will be an effective roadmap that will further promote the implementation of the prevention and elimination of all forms of violence against women, as soon as expected," he said.
He urged all stakeholders to contribute to the action plan and to implement it. Such stakeholders include the Cambodian National Council for Women, numerous units under the Ministry of Interior, as well as police and local authorities, who Kheng asked to cooperate with the Ministry of Women's Affairs to establish multidisciplinary response teams on gender-based violence cases across all capitals and provinces.
Violence against women is particularly prevalent in Cambodia, although national statistics have not been updated since 2014. At that time one in five women aged 15-49 reported having experienced physical violence at least once. The Cambodia Demographic and Health Survey 2014 also noted that the majority of women who are victims of such violence tend not to report it or access formal services.
Minister of Women's Affairs Ing Kantha Phavi said that the main factors of abuse and violence against women stem from gender inequality and social discrimination which make women more vulnerable to sexual abuse and exploitation.
"Community stigma and discrimination can increase the risk of violence and the challenge of accessing more important protections and services," she added.
She warned that the lack of human resources to implement policies to prevent violence, including the coordination of various services for victims is still limited, allowing perpetrators to escape and victims unable to seek justice.
However, she added, cases of violence against women have declined steadily in recent years, with more women understanding their rights.
Related Articles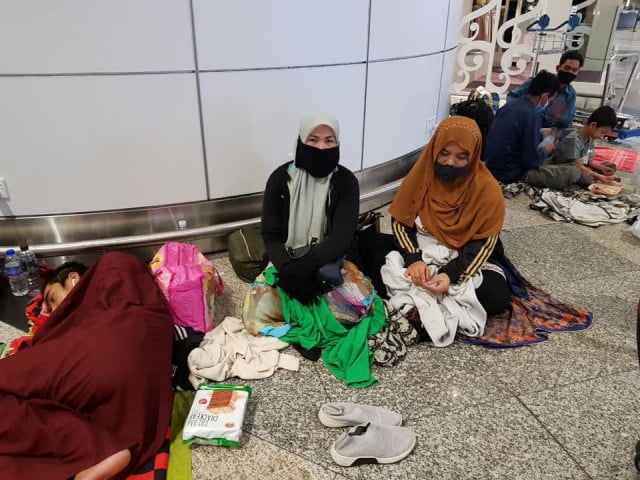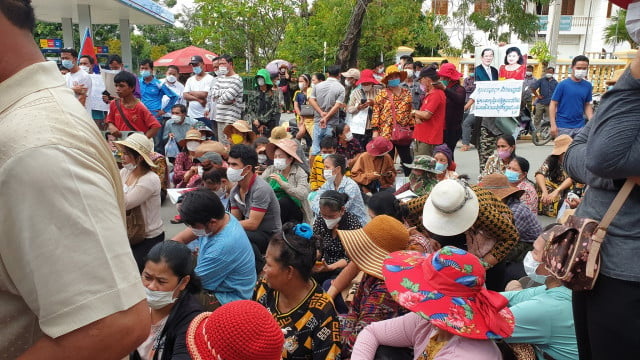 November 16, 2021 4:41 PM