International Women's Day 2023: Its History, Celebrations, and Celebrations in Australia and Cambodia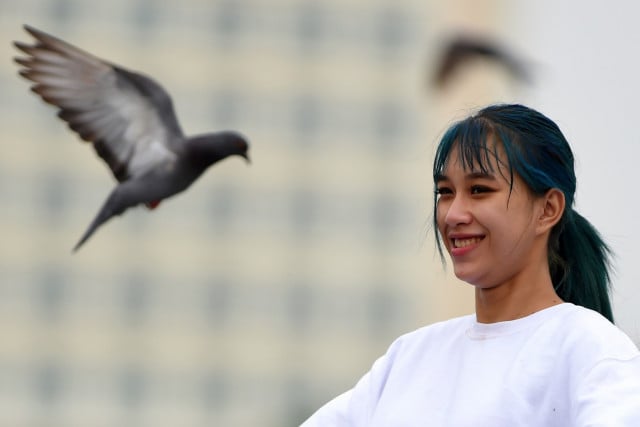 The planet celebrates International Women's Day (IWD) on March 8 of each year. IWD is observed in numerous countries worldwide with women being recognized for their achievements on that day.
The first IWD was held by labor groups in North America and Europe at the turn of the 20th century, soon gaining recognition and power, and having an impact on women all around the world. The expanding global women's movement has helped to make IWD a focal point for action to enhance support for women's rights and their full participation in economics, politics, community and daily life.
The IWD history going back more than a century
Clara Zetkin, the head of the women's office of the Social Democratic Party in Germany, advocated the establishment of an IWD during the second International Congress of Working Women in Copenhagen in 1910 ( History of IWD ). Around 100 women from 17 countries endorsed the proposal.
The first IWD was celebrated on March 19 the following year. Meetings and protests were held all over Europe, with 30,000 women attending the largest gathering. The date was shifted to March 8 in 1913, and the IWD is still taking place on that date today.
Australia's first IWD was celebrated in Sydney in 1928. Rallies were led by the Militant Women's Movement, and women's demands included paid leave, an 8-hour workday for shop girls, and equal pay for equivalent work. The event was held in Brisbane the following year. Annual marches first took place in 1931 in Sydney and Melbourne, and are still held today.
Since those early years, the IWD has expanded significantly. It is a day to celebrate women's achievements, raise awareness of gender inequality, and take action against it.
People also mark the day by highlighting women's accomplishments, make requests for change, and pay tribute to the women who, through their courage and persistence, have changed history, and to those who continue to advance gender equality for the future. This is also an opportunity to look at the advancements achieved by women in their struggle for peace, equality, and development. Moreover, the day is an opportunity for people to unite, communicate, and organize to achieve change.
One of the biggest IWD festivities in Australia is the United Nations Women Australia's series of events. Every year, this brings together thousands of people in Brisbane, Sydney, Canberra, Melbourne, Perth, and online to celebrate global accomplishments, promote change, and raise money that will alter people's lives by helping women and girls throughout the world.
Since hosting the first IWD Breakfast in Brisbane in 1990, we have been in charge of planning some of Australia's most prestigious events. Today, more people from all levels of government along with people from local, national, and international businesses plus high school and university students, NGO leaders, and members of the public join our activities.
The opportunity for inclusion, empowerment, inspiration, and motivation provided by the gathering of people from all backgrounds across Australia enables individuals and communities to advance gender equality both nationally and globally.
No country in the world has achieved gender equality. Through our IWD activities, we emphasize what everyone can do to help the world become more gender fair while also bringing attention to global issues that contribute to gender inequality.
IWD 2023 will be held on March 8, 2023, on the theme "DigitALL: Innovation and technology for gender equality." The key theme for the Commission on the Status of Women's 67th Session (CSW-67), which is "Innovation and technological change, and education in the digital age for achieving gender equality and the empowerment of all women and girls," is in line with this theme.
The IWD event is an opportunity to recognize and honor the women and girls who are driving the advancement of digital education and transformative technology. IWD 2023 will focus on how the digital gender gap affects escalating economic and social inequalities. The seminar will also highlight the need to protect women's and girls' rights in online settings and to address gender-based violence that is made possible by information and communications technology (ICT).
The possibility of technological innovations that promote gender equality and address the needs of women rises when women and other underrepresented groups are included in their development. The United Nations Women's Gender Snapshot 2022 report estimates that women's exclusion from the digital world has cost low-and-middle-income countries $1 trillion in the past 10 years, a loss that will rise to $1.5 trillion by 2025 if nothing is done and comes with tremendous economic disadvantages. To curb this trend, it will be vital to confront the problem of online abuse, which 38 percent of women worldwide have personally experienced, according to a survey in 51 nations.
A gender-responsive approach to innovation, technology, and digital education may help women and girls understand their rights and the importance of participating in society. With the growth of digital technology, it will be much easier to handle humanitarian and development challenges, and meet the United Nations' Sustainable Development Goals listed in the U.N. 2030 Agenda. The benefits of the digital revolution unfortunately also carry the risk of maintaining the gender gap that currently exists. This digital gender barrier, which is increasingly evident in the context of digital skills and access to technology, is keeping women behind. Hence, the creation of inclusive and transformative technology as well as digital education is necessary for a sustainable future.
On March 8, 2023, from 10:00 am to 11:30 am EST, a high-level event will take place: the United Nations' celebration of IWD on the theme "DigitALL: Innovation and technology for gender equality." The gathering will bring together engineers, innovators, entrepreneurs, and proponents of gender equality to highlight how crucial it is for all stakeholders to increase access to digital tools. A panel discussion with distinguished participants and musical performances will follow.
In Cambodia, events marking IWD, which is also celebrated on March 8 in the country, are opportunities to honor the social, economic, cultural and political achievements of women. They also bring attention to the ongoing gender inequality and call for reforms.
In Phnom Penh, a number of events usually take place on March 8th, and may include marches and events held to draw attention to the current situation.
On banners that will be raised, the words "End Violence against Women," "Stop Sex Trafficking," and "Cambodian Women's Strength" will be written. Many people will attend celebrations and events with artistic, cultural, or political undertones. Others may decide to go shopping, take advantage of the pleasant dry-season weather, or spend the day with loved ones.
Another custom is to send flowers or a little gift to the ladies in one's life: wives, mothers, daughters, sisters, friends, or coworkers.
In the countryside, however, few celebrations are held, the notable thing being that March 8 is a national holiday for civil servants and workers.
Sereyrath Em is a Cambodian government teacher of English with a higher education degree who is currently working at the Kith Meng Brasat high school. A visiting lecturer at the National University of Cheasim Kamchaymear and an associate managing editor of the Cambodian Journal of Educational Research, he is currently a PhD candidate at the Khemarak University in Phnom Penh. He has recently been awarded a PhD scholarship to study in China.
Related Articles