Interview: Cambodian gov't advisor sees China core force for world peace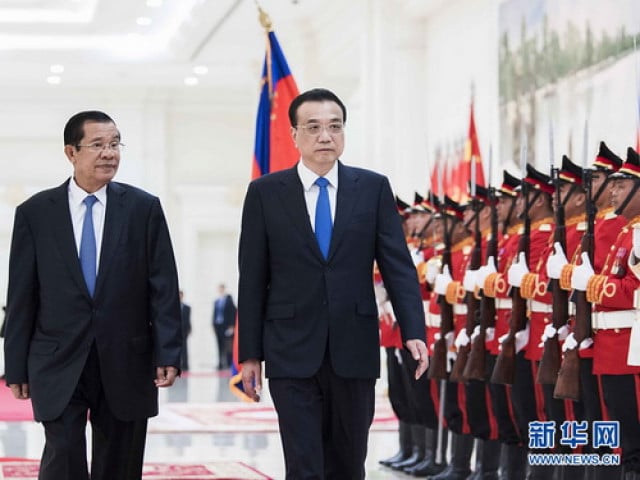 Xinhua
September 21, 2019 5:34 AM
PHNOM PENH -- China has been making remarkable contributions to maintaining peace, security and development in the world, said Cambodian government advisor Ek Sam Ol.

"Over the past years, China has played a very important role, as a core force for maintaining peace in the world," he said during a recent interview with Xinhua and other Chinese media ahead the 70th anniversary of the founding of People's Republic of China (PRC).
Sam Ol, who is also president of the Cambodia-China Friendship Association, said he witnessed a remarkable change in China's socio-economic development during past decades.
"I've seen that China has developed very fast, especially in economics, society, science, technology and education," he said.
For technology, he praised China for pioneering in the development of AI (Artificial Intelligence) and the 5G (fifth generation) wireless network, saying that these latest technologies have been providing great benefit to the people around the world.
"Another impression is the development of urban areas in China," he said. "High-rise buildings have mushroomed in Chinese cities, and this proves that under the right leadership of the Communist Party of China and the Chinese government, China has developed very fast and has become the world's second largest economy."
Sam Ol said the China-proposed Belt and Road Initiative (BRI) has offered tremendous opportunities to Cambodia for infrastructure development.
"The BRI brings joy, hope and happiness to countries along the route," he said. "This initiative will help strengthen peace, friendship and cooperation within the global framework between China and countries along the BRI route."
He said the BRI has helped Cambodia accelerate the development of infrastructures such as roads, rails, ports, airports and special economic zones, among others.
"For Cambodia, we're very happy to partake in the BRI because Cambodia is located along the BRI route, and it's a golden opportunity for Cambodia and our people," he said.
Sam Ol said there have been massive influx of Chinese investments and tourism into Cambodia in recent years thanks to the BRI, and that China is the No. 1 builder of high-rise buildings in Cambodia.
Sam Ol said China is the best friend of Cambodia and has respected Cambodia's independence and sovereignty.
He said the diplomatic ties between the two countries were forged in 1958, three years after a meeting between late Cambodian King Norodom Sihanouk and then Chinese Premier Zhou Enlai at the Bandung Conference in Indonesia. The ties were elevated to the comprehensive strategic partnership of cooperation in 2010.
"Our relations dated back to ancient times, and the two countries and peoples have moved closer to each other since the diplomatic ties were established," he said.
Sam Ol said China's aid, investments, and tourists have greatly contributed to the development of economy, society and culture in Cambodia.
"If compared to investments or support from other countries, China ranks No. 1 in helping Cambodia," he said, adding that China has helped the country build more than 3,000 km of roads and large bridges.
He suggested that to further deepening the Sino-Cambodian ties, the two countries need to continue to enhance mutual trust, support and understanding as well as people-to-people exchanges.
"For me, friendship and cooperation between Cambodia and China were born from people's hearts of the two countries, so we have to continue to strengthen our mutual trust," he said.
Related Articles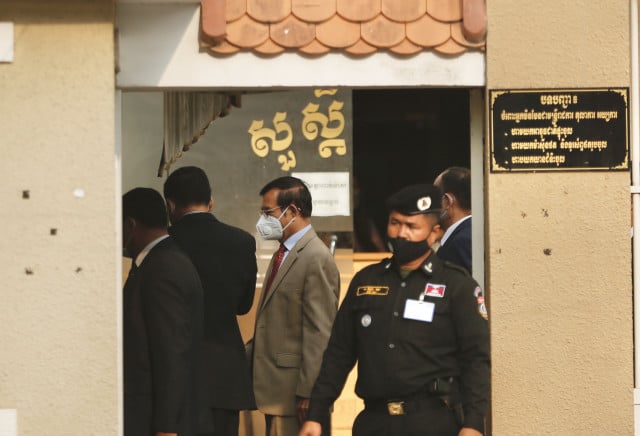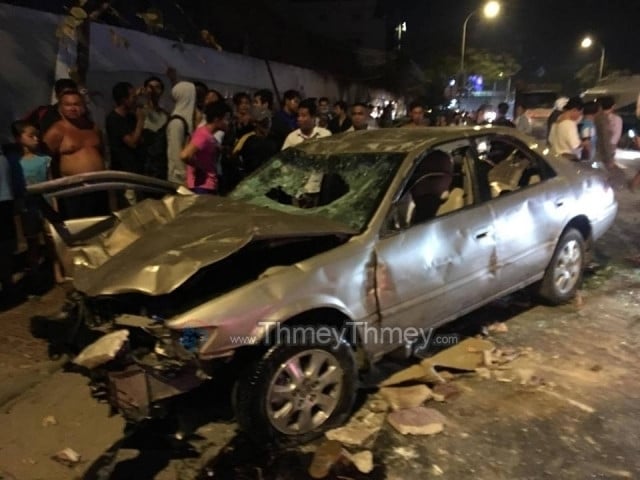 January 21, 2020 12:23 PM