Interview: Cambodian PM hails China's role in promoting regional peace, stability, development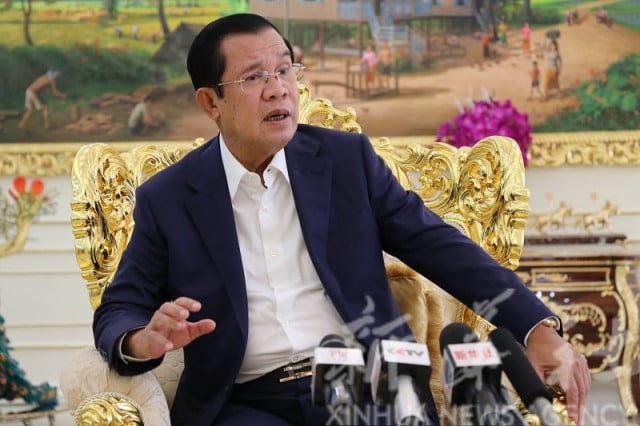 Xinhua
September 17, 2019 9:31 AM
PHNOM PENH -- Cambodian Prime Minister Samdech Techo Hun Sen said that China has been playing a crucial role in promoting peace, stability and development in the region and beyond.---

In a recent interview at his home in Kandal province with Xinhua and China Media Group, Hun Sen extended congratulations on the 70th anniversary of the founding of the People's Republic of China, and said China's development is a boon to Chinese people and people around the world.
With its land area less than 10 percent of the world's total, China feeds nearly 20 percent of the (world's) population, he said. "This is an achievement that should not be overlooked, and it is a great achievement under the leadership of the Communist Party of China."
Over the past decades, China's economy has enjoyed robust growth and Chinese people's livelihood has remarkably improved, Hun Sen said.
"Besides the development of its own country, China has played an important role in maintaining peace and in bringing prosperity to the region and the world," the prime minister said.
The China-proposed Belt and Road Initiative (BRI) has provided tremendous opportunities and advantages to the participating countries, including Cambodia, Hun Sen said.
"For this initiative, I attended two meetings in 2017 and April 2019, and I've seen that more and more countries have participated in the BRI," he said.
The BRI has helped Cambodia accelerate the improvement of infrastructure such as roads, ports and airports, as well as special economic zones, he said.
Hun Sen also said the Cambodia-China diplomatic ties, formally established in 1958 by Cambodian and Chinese leaders of previous generations, have withstood the test of regional and international vicissitudes and grown stronger nowadays.
He likened the Cambodia-China relationship to a Chinese proverb that says "a long road tests the strength of a horse," which implies that time can reveal a person's character and heart.
He said the long-standing relations between the two countries are based on the principle of mutual respect, trust, benefit and understanding, and that Cambodia always adheres to the one-China principle.
"The respect for the one-China policy is the respect for China's sovereignty," he said. "The respect for independence, sovereignty and mutual benefit is the special feature in our relations."
China has provided a great amount of aid to Cambodia without attaching any conditions, Hun Sen said.
Noting that China has helped Cambodia construct more than 3,000 km of roads throughout the country and eight large-scale crossing bridges, Hun Sen said China's assistance with Cambodia's infrastructure construction has helped boost Cambodia's economy vigorously.
The improvement of infrastructure also helped Cambodia strengthen its physical ties with neighboring Thailand, Laos and Vietnam.
Hun Sen said that China and Cambodia, which enjoy a comprehensive strategic partnership of cooperation, are good neighbors, good friends, good partners and good brothers.
Noting that Chinese President Xi Jinping has pointed out that China and Cambodia are iron friends, Hun Sen said "I'm optimistic that this relationship will continue to grow stronger."
Related Articles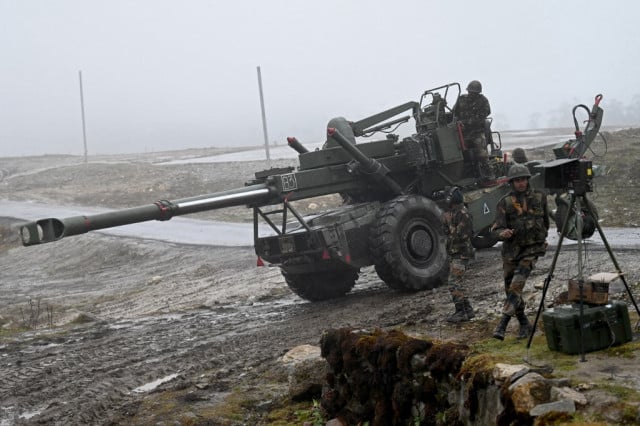 December 31, 2021 5:39 PM