Invest in Cambodia, Hun Sen tells Chinese Investors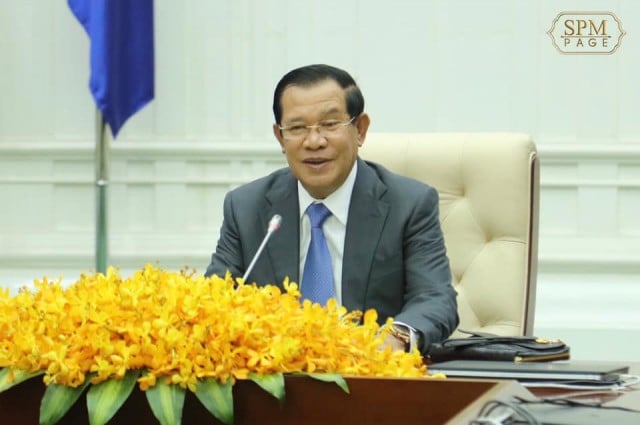 Phoung Vantha
October 8, 2019 2:38 PM
PHNOM PENH--Prime Minister Hun Sen Tuesday urged Chinese business people to invest in Cambodia without fear or worries as the two countries have become comprehensive strategic cooperation partners.

"I proposed to the Chinese leadership to encourage more investors to…invest more in Cambodia, no matter what," he wrote Tuesday on his Facebook page. "Especially with the EBA withdrawal from Cambodia, he [Hun Sen] wants China to continue investing in Cambodia." EBA refers to "Everything But Arms," a European Union trade scheme from which Cambodia has been benefitting but that could be temporarily suspended next year due to the country's recent policy regarding democracy and human rights.
Hun Sen posted this message following his meeting Tuesday with a delegation of 40 Chinese investors whose family name happens to be Hun. During the meeting, he highlighted the potential of some of the country's sectors and pointed out the good relations that have been established between Cambodia and China. He also appealed to China to open more markets for Cambodian products.
Trade between Cambodia and China reached $5.8 billion last year, an increase of 21.8 percent compared to 2017. While the two countries expect bilateral trade to reach $6 billion next year, Hun Sen said Tuesday that, in view of the strong relations between the two countries, bilateral trade should reach $10 billion by 2022.
Related Articles