Iran, Indonesia Sign Preferential Trade Agreement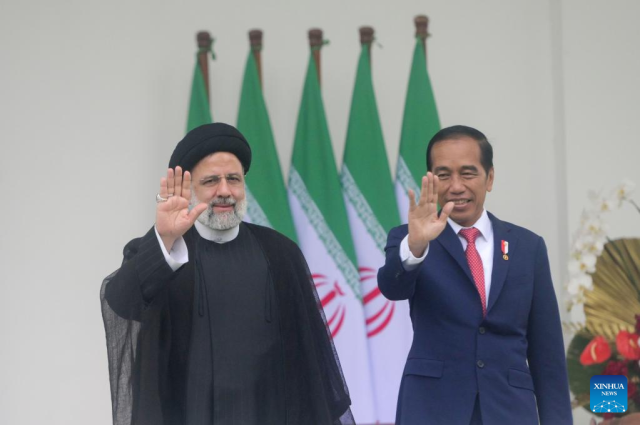 TEHRAN -- Iran and Indonesia on Tuesday reached a preferential trade agreement (PTA) in the Indonesian capital of Jakarta where Iranian President Ebrahim Raisi was paying a visit, the Iranian president's office said in a statement published on its website.
The PTA was one of the 11 cooperation deals inked between senior officials of both sides, with other agreements focusing on expanding cooperation in the fields of energy, culture, science and technology, as well as visas and regulation on medicine production, according to the statement.
Speaking at a joint press conference held with his Indonesian counterpart Joko Widodo on the same day, Raisi said Iran and Indonesia have diverse capacities for promoting bilateral ties, and it is hopeful that his visit to Jakarta would have constructive impacts in this regard.
Widodo told media after the signing ceremony that he hoped the PTA would increase transactions between Indonesia and Iran.
The PTA will cover items such as medicine, rubber, paper, textiles, wood, shoes, cotton, electric machines, motorized vehicles, chemicals and aluminum products, Iran's official news agency IRNA reported.
Djatmiko Bris Witjaksono, international trade cooperation director general at the Indonesian Trade Ministry told an online press conference on Monday that the PTA, covering hundreds of trade items, is the second major trade pact Indonesia has with a Middle Eastern country, following a comprehensive economic partnership agreement signed with the United Arab Emirates in 2021, Indonesia's English-language daily The Jakarta Post reported.
Related Articles