Is the Garment Industry Ready for Industry 4.0?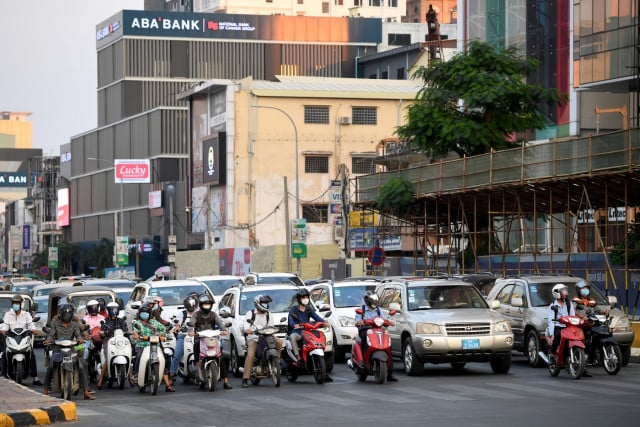 Webinar experts call for technology training
PHNOM PNEH – Cambodia's garment, textile and footwear (GTF) industry is one of the country's most important sectors and has grown in two decades to contribute more than 30 percent of the economy.
Despite a decline in 2020 at the start of the COVID-19 pandemic, garment exports rose again in 2021. According to the General Department of Customs and Excise, garment exports reached $11.38 billion in 2021, up 15.2 percent on 2020.
However, the looming Fourth Industrial Revolution, known as Industry 4.0 or 4IR, presents great challenges to the garment industry and the people who depend on it. Industry 4.0 is the automation of industrial practices which transform companies' methods to manufacture, improve and increase their products and productivity by using new technologies.
It includes the Internet of Things (IoT), cloud computing and analytics, and AI and machine learning into production operations.
Soem Nara, Under-Secretary of State of the Ministry of Industry, Science, Technology and Innovation, said in opening remarks at an online webinar on "Garment Industry 4.0 in Cambodia" that the country is working toward the adoption of Industry 4.0 solutions.
These would help increase agility and flexibility, boosting business resilience, he said at the webinar held on March 24 by EuroCham Cambodia.
However, there were specific challenges for Cambodia along the way toward Industry 4.0, including human resources, institutional capacity building and the legal framework. The lack of prepared and skilled workers was one of the most concerning.
The problem lies in unemployment after 4IR adoption. An Asian Development Bank study in 2021 found that 4IR technologies would eliminate jobs in the garments industries though it would generate a net jobs increase of 39 percent.
This was because only 28 percent of garment manufacturing employers have a good understanding of 4IR technologies and relevance to their companies.
The study says women hold more than 80 percent of garment manufacturing jobs. Thus, women will be affected more than five times more than men. UNESCO reported last year that female workers in the garment industry in Cambodia have low skill and literacy levels.
It suggested that transformation to Industry 4.0 will increase unemployment and job displacement regardless of net job creation.
According to an ADB study, Cambodia should consider digital transformation to move toward 4IR but with investment in skills upgrades for new and repositioned jobs.
"4IR presents a big opportunity for Cambodia due to its current underutilization of technologies, which means there is more room for improvement," the study said.
Ath Thorn, president of the Cambodian Labour Confederation, said Cambodia is not ready to adopt 4IR, given the state of technology skills. The Cambodian garment industry was moving toward 4IR, with preparations such as policies and plans in hand, but the labor force was not ready.
Thorn suggests that the transformation should be done gradually, starting with upgrading tech skills.
"Workers must get used to the new industrial revolution by trying to learn the skills needed. The government should establish vocational training for skills as well as for Industry 4.0 where it is necessary," he said.
Workers should learn new skills on how to use automation and robotics which factories use.
The government should also run training sessions for workers by introducing national and foreign experts and supporting them to study from experts abroad.
"The training should be for existing workers as well as for new ones. In fact, I don't think we should move to industry 4.0 straight away. We should move forward step by step," he added.
Thorn thinks it will take at least years to push the garment industry in Cambodia toward Industry 4.0 as there will be a demand for skilled labor.
Phirum Leangheng, 22, has been working in a footwear factory for more than three months. He reached 8th grade when he decided to drop out of school for personal reasons.
He thinks the transition to Industry 4.0 is a great idea because the work will be easier but in his experience the source of the technology or robotic machines is a factor. All the machines in the factory where he works have instructions in Chinese.
Leangheng is willing to learn new skills in automated and robotic technology but is concerned about whether he will be able to keep up with the training program – not only for him but also for other workers.
"When I went to apply for the job in the factory, I saw that some people could not even write their names but they could do the job by memorizing and symbolizing the functions," he said.
"As for me, I am okay with using technology or machines. I could learn the skills related to that."
Leangheng said it would be a great opportunity if free vocational training sessions were provided outside working hours, as he could work to earn money while learning new skills to be prepared for automated or robotic technology.
Ken Loo, secretary-general at Garment Manufacturers Association in Cambodia (GMAC), also said that Cambodia is yet to be ready to embrace Industry 4.0.
"The industry – like other industries – needs to go through the process where the cost of machines comes down and keeps coming down, and the cost of labor goes up and keeps going up," Loo said.
"There will be a crossing point when it is efficient to use machines," he said at the webinar.
Investors had already carried out cost-benefit analyses on adopting technology. Whether they decided to move from Cambodia or to stay, there would be a time – soon or in the far future – when embracing technology will be more cost-efficient than hiring labor.
"Workers need to upgrade their own skills and earning power to earn higher wages," he said. "Certainly, some job functions will be lost but newer positions will be created."
Upgrading of skills needs to be done constantly. It was not only up to the government to respond to the demand of human capital. It also depended on sector vocational training.
"Investment in skills upgrading must also come from the workers. Don't expect only the government and employers to do all the investment," he said.
Spokesperson of the Ministry of Labour and Vocational Training Heng Sour said the government had prepared to work toward Industry 4.0 through policies since 2015, including the Technical Vocational Education and Training Policy 2017-2025, the Industrial Development Policy 2015-2025, and the Cambodia Digital Economy and Society Policy Framework 2021-2035.
"Recently, the Cambodian government has announced the implementation of The Cambodia Garment, Footwear and Travel Goods Sector Development Strategy 2022-2027, which is a strategy and a map to strengthen and manage the development of this sector in line with the Cambodian context and can respond better to the rapid changes in regional and global trends, especially during the outbreak of COVID-19," he said.
Sour said most garment factories in Cambodia have operations that do not have a long production line from start to finish.
The presence for more than 20 years of the garment sector, along with the smart and easy way of embracing technology – such as the rate of smartphone use of workers in Cambodia being higher than in other countries – make it possible that garment workers can use, manage and control new automation systems after a specific short period of training and practice.
The ministry is ready to accept workers who want to attend training courses to upgrade their skills to use these automated machines, he added.
To respond to the impact of transformation to Industry 4.0 on employment, Sour said the ministry encourages all stakeholders, including workers, to take the opportunity to get trained.
The ministry was promoting skills development and vocational training for factory workers through in-house or on-the-job training and through using services of other vocational training institutions.
The ministry would also study skill mapping in the garment industry and expectations of skill applications in the next five to ten years to enable the industry, especially the workers, to adapt to the key trends, including automation of production lines and the rapid evolution of digital technologies.
"To fully embrace Industry 4.0 adoption, the ministry, along with its relevant partners, will increase soft-skills training which focuses on teamwork, disciplines, and understanding of regulations and regional competition; modernize technical and vocational training system; lastly, keep and create more jobs both domestically and abroad," Sour said.
Modernization of production would increase labour productivity and work efficiency. Skilled, capable workers would get the chance of higher wages.
"Determination of the minimum wage will continuously be done through the tripartite mechanism and the criteria set out in the regulation," he said.
Sour encouraged all workers to participate in training as well as to strive to upgrade their skills.
Related Articles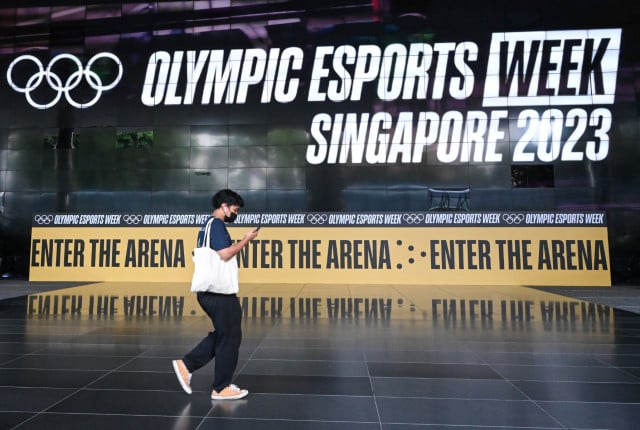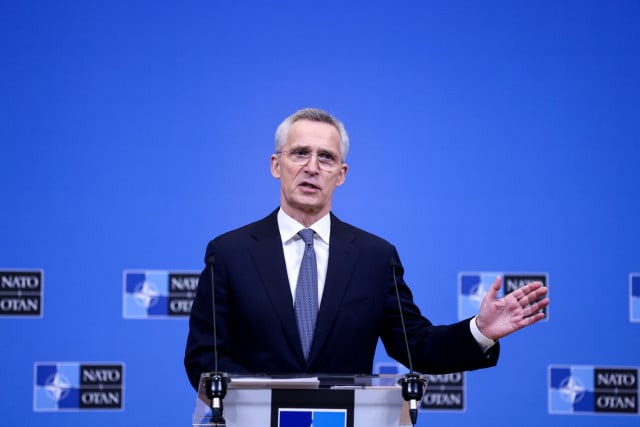 February 14, 2023 4:54 PM