"It Didn't Feel Warm in the Family Anymore": LGBTIQ+ Community Speaks Out at Pride Week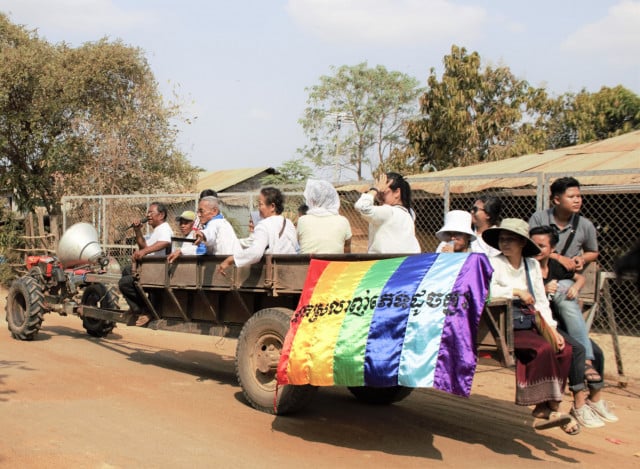 Teng Yalirozy
May 19, 2021 6:42 AM
Cambodia is celebrating Pride Week and the LGBTIQ+ community members are campaigning to have their rights fully realized through legislative protection against discrimination.

PHNOM PENH--The LGBTIQ+ community and five other civil society networks in Cambodia are celebrating Pride Week 2021 from May 14 to May 31, including International Day Against Homophobia, Biphobia, and Transgenders on May 17, according to the Rainbow Community Kampuchea Organization.
This event aims to show the public the presence of the LGBTIQ+ population in Cambodia and to demand recognition, respect and love for the community.
"Parents are the ones who give birth to children, but they cannot determine the nature of the child," says Raksmey.
Tuy Raksmey is a communications assistant at Rainbow Community Kampuchea Organization. He took this opportunity to share his life journey as a transgender man to celebrate the Pride Week in Cambodia.
He has known his identity since he was a child and revealed it when he met his first girlfriend in high school.
Raksmey suffered from anxiety when he realized that he was a transgender man. He faced discouragement, alienation from his family and friends and external judgement, which prompted severe mental disorder.
"It was heartbreaking. My parents' words pierced me. I felt lonely and no-one really understood me. I didn't want to go outside because people would stare at me," Raksmey said. "I started to fear my parents. I felt like they stopped loving me and it didn't feel warm in the family anymore."
However, Raksmey now has a better life as his parents have accepted his true self and will protect and support him at all costs.
Raksmey is now campaigning for the creation of laws to protect LGBTIQ+ people because, he says, only the support of the law can make their lives fully recognized.
UN Resident Coordinator in Cambodia Pauline Tamesis also celebrated the day through video conference where she congratulated and encouraged the Cambodian LGBTIQ+ community to share their voices with confidence as they are not alone.
Tamesis added that the LGBTIQ+ population had been discriminated against and left behind, often by their own families due to the prevailing social stigma in Cambodia.
"LGBTIQ+ people in Cambodia are often stigmatized and discriminated against by their community, which increases when they're isolated in the family setting," she said.
Pauline added that the UN will work together with the Cambodian government to fully implement the actions to support the LGBTIQ+ population.
Executive Director of the Cambodian Center for Human Rights, Chak Sopheap said that while the LGBTIQ+ community in Cambodia is not necessarily criminalized, their rights are not fully protected.
"LGBTIQ individuals are not guaranteed the full enjoyment of their civil and political rights, including a lack of legislation permitting same-sex marriage, denial of full and equal adoption rights, and the absence of legal gender recognition of self-defined gender identity," said Sopheap.
She also said that human rights in Cambodia have been abused throughout pandemic by the responses from the government, adding that all types of violence against women and girls have increased during the pandemic, which LGBTIQ+ people are more likely to experience.
"Those working on the frontlines in Cambodia and around the world have identified a devastating increase in all types of violence against women and girls during the pandemic," Sopheap said. "It is likely that this surge in violence was also sadly experienced by LGBTIQ+ individuals, as entrenched societal norms expose them to higher risks of physical violence than non-LGBTIQ+ individuals."
Sopheap added that while the government had issued a supportive statement to the LGBTIQ+ population of Cambodia, they had not yet embodied their support for protection from discrimination in legislation or policies.
Professor Vitit Muntarbhorn, UN Special Rapporteur on the situation of human rights in Cambodia, said that collective solutions were needed to address the discrimination against same-sex relationships, which he noted are still criminalized around the world.
"Some 60 countries still criminalize same-sex relations between adults and this is an issue which is of global importance and we must help and work to overcome the difficulties of these laws in these countries, which still penalize and criminalize loving friendship," he said.
Education on diversity, anti-discrimination and same-sex marriage legislation should be introduced for the future commitments to ensure the respect of the community, he added.
Research conducted by the Rainbow Community Kampuchea Organization found that 81 percent of the LGBTIQ+ community have faced emotional or psychological abuse, while 10 percent were subjected to forced marriages, but alarmingly, 35 percent have attempted suicide at some point.
Whether the Cambodian government will offer more than just words in support of the LGBTIQ+ community remains to be seen, but more events are planned for the remainder of Pride Week.
Related Articles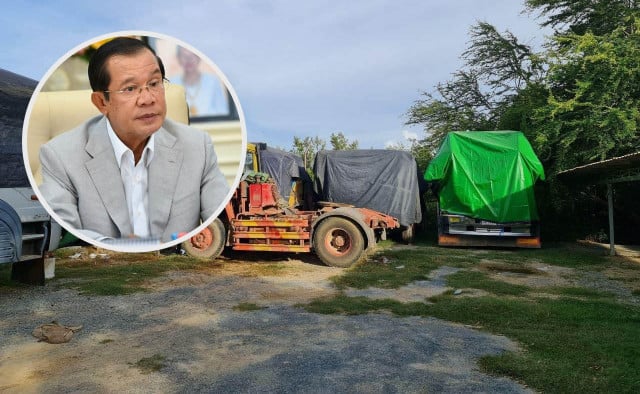 September 30, 2021 4:52 PM