Jail Accused of Negligence Over Detainee's Death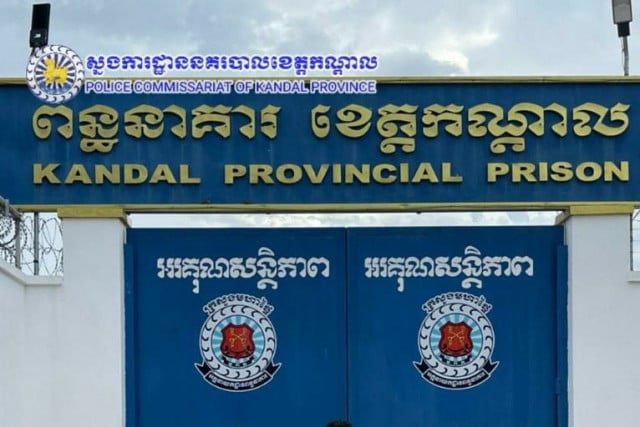 September 8, 2021 11:55 AM
Delayed transfer to hospital to blame: LICADHO
PHNOM PENH--Rights organization LICADHO has accused a prison unit of negligence after the death of a man involved in a land dispute.
Bun Chanseth was allegedly left in a serious condition after a heart attack before he was transferred to hospital.
His wife, Sok Sopha, said her husband passed away in Chey Chumnas hospital in Takhmao city on September 4 after having been detained for two months.
An official report said Chanseth, who had been detained in a land dispute in S'ang district of Kandal province, died at the hospital of a heart attack.
"When they called me to pick up my husband's body, they said he was in Chey Chumnas hospital," Sok Sopha said in tears.
"When I got there a doctor told me to see my husband. He had already closed his eyes. I don't know whether he died in jail or in the hospital."
She said her husband had been ill with chest pain and difficulty breathing even before being detained.
Am Sam Ath, deputy director of monitoring at LICADHO, said he considered this a case of negligence by the prison unit that left the detained man in a serious condition before they transferred him to the emergency department at the hospital.
"His detention was temporary. He had the right to get proper treatment outside the jail immediately. Why on earth did they leave the patient to die before even transferring him to the hospital," Sam Ath said.
There was a health checkpoint in every prison but the detained man was so seriously ill that he could not be treated there where they had limited skill and there was a lack of medical equipment and doctors.
"Prison units must tell the prosecutor immediately to transfer the seriously ill prisoners to hospital on time."
The prison unit must pay attention to the prisoners' health, and not neglect their condition, he said.
Kandal province governor Kung Sorphon could not provide a statement because he was busy. Deputy governor Novpeng Chandata said briefly that Bun Chanseth died of a heart attack in the hospital.
Kandal prison director Chat Sineang said Bun Chanseth died after spending two days in hospital.
The prison unit paid attention to all prisoners. When any prisoner is ill, the team would ask for approval to transfer them to the hospital at once.
"We took him to the hospital two days before what happened. We did not just take him when his condition became very serious," Sineang said.
"We cannot take him there just because he got bored. If he got sick, we would take him to the hospital.
"If we carelessly take prisoners to the hospital when their illness is not serious, it is likely to exhaust the guards, considering there are around 2,000 to 3,000 prisoners.
On July 2, the authority arrested Bun Chanseth, Phai Thei, and Kim Borin, who were involved in a dispute over 175 hectares of land. Sok Sopha said did not know the identity of the purchaser of the land, which she said belonged to her family. She only got news from the authority that a merchant bought the land.
To solve this dispute, Sam Ath said the authority must investigate the issue carefully rather than use violence to deal with and scare citizens. He said authorities fail to investigate cases and find non-violent solutions.
Family tells of difficulties
Sok Sopha's family situation has been getting harder since her husband's detention and death.
They had been trying to earn money to support her two children and to repay an outstanding bank loan of more than $2,000. Sopha now has sole responsibility and sells vegetables to keep supporting her family.
"The land that is in dispute was from my husband's parents. The land that the bank uses as security was land my husband and I bought after we married, and the house I am living in is my mother's," she said.
"I don't know where to get the money to pay back the loan without my husband's help. I'm afraid that when the time comes, there will be nothing left: the land, the fields, and the debt land."
Hok Kunthea, wife of Phai Thei is also worried about her family. Her husband is still in jail and is also ill with high blood pressure, stomach disease, and acidity, she said. Her husband weighed 80kg before being arrested, but only weighs 60kg now.
"Since he was detained, I have only visited him twice. He has got so much thinner, weaker, and even has difficulty moving his legs. His arms are numb. I'm afraid that his illness is getting more and more serious," Kunthea said.
She said she did not know much about legal procedures or how long her husband is going to be detained.
Director of the prison unit in Kandal province Chart Sineang said he would send officials to investigate and keep up with Phai Thei's health condition to avoid any serious danger.
Additional reporting by Meng Seavmey
Related Articles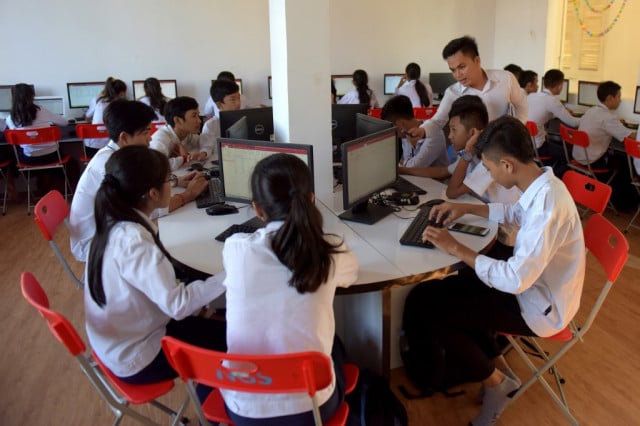 November 21, 2020 1:15 PM