Jail Inmates Get Mailboxes Confidential Complaints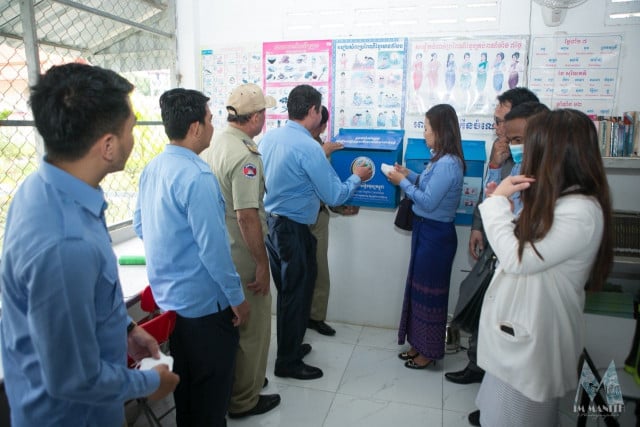 PHNOM PENH – The Cambodian Human Rights Committee (CHRC) has begun deploying mailboxes in prisons to allow inmates to file secret complaints about their treatment and to promote respect for rights and protection of detainees.
As a first step, CHRC placed boxes in Phnom Penh's Police Judiciaire (PJ) prison,​​ and Correctional Center 1 (M1), Correctional Center 2 (M2) of Prey Sar Prison.
CHRC president Keo Remy launched the pilot scheme on Nov. 24 before the boxes are sent to prisons in all capitals and provinces.
"Through this box, all detainees can secretly file their complaints regarding irregularities in prisons, as well as the exercise of their rights and freedoms, to the Human Rights Committee for review and resolution," CHRC said.
General Department of Prisons spokesman Nuth Savana said all prisons already have boxes for inmates to file complaints. Some prison directors even put their own boxes for inmates to file complaints.
"There have never been any interesting problems or systematic torture. If there is, there will be lawsuits and information leaks," the spokesman said.
Savana said detainees are now more aware of their rights as officials of the National Committee Against Torture carry out instruction and education sessions. The committee regularly visited prisons to ensure that detainees were not tortured.
The number of detainees is expected to reach more than 37,000 by the end of the year, with about 52% jailed for drug offences.


Originally written for ThmeyThmey, this article was translated by Sam Sopich for Cambodianess.
Related Articles