Japan Donates Construction Vehicles worth $4.5 Million to Cambodia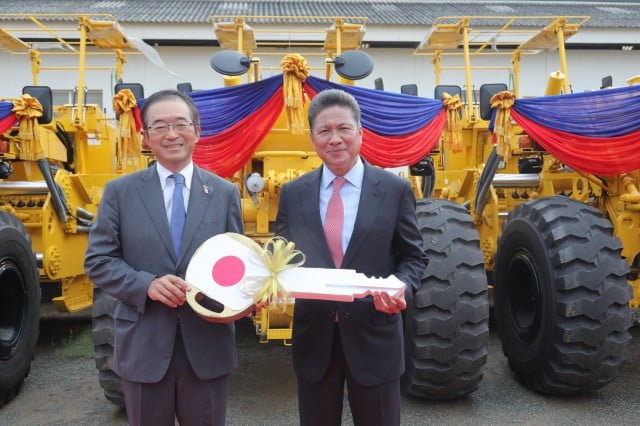 Torn Chanritheara
October 13, 2020 2:34 AM
Japan's Ambassador to Cambodia, Mikami Masahiro, today presented Cambodia with 15 new vehicles to aid the construction sector's development and contribute to economic growth.
PHNOM PENH--Japan on Monday (Oct.12) provided 15 construction vehicles worth 500 million yen—approximately $4.5 million—to Cambodia through its economic and social development programs.
Japan's Ambassador Mikami Masahiro presented the grant aid to Senior Minister and Minister of Public Works and Transport Sun Chanthol during a ceremony in Phnom Penh.
According to statement on the ministry's Facebook page, Chanthol expressed appreciation for Japan's provision of large grants and financing loan for the rehabilitation and development of key infrastructure, which Chanthol said has great potential to boost Cambodia's economic growth.
The statement added that the 15 vehicles include three units of Road Stabilizers and accessories, three units of Vibratory Single Drum Rollers with CANOPY Stay, three units of Pneumatic Tire Rollers, three units of Vibratory Tandem Rollers, as well as three units of Walk-behind Rollers and spare parts.
Chanthol added that all 15 vehicles will be deployed in the construction of 38 roads in Siem Reap Province. Chanthol pointed out that all vehicles will help complete the project successfully and efficiently in accordance with the principles and vision to build a strong and durable road.
Japan is currently providing aid for emergency bridge reconstruction projects in seven flood-prone areas in Prey Veng and Kratie provinces at a cost of approximately $35 million and for upgrading National Road No. 5 with a total length of 366 killometers with a budget of about $500 million, Chanthol said.
As COVID-19 pandemic is still persisting around the global, Chanthol maintained that Cambodia is still focusing on its development path.
"Although the world, including Cambodia, has been plagued by COVID-19, the disease has not hindered its development. Actually, there is no infrastructure project that has become inactive or canceled and today's ceremony underscores activities under the good cooperation between Cambodia and Japan to continue the mission to build more infrastructure," Chanthol said.
Mikami said that Cambodia has achieved a high rate of growth and the number of passengers and transporting vehicles are increasing at the same time. Acknowledging that roads throughout the country are vulnerable, he added that protecting and managing them is very important and even more important than constructing the road.
He hoped that these vehicles will help Cambodia to rehabilitate its road and enhance the quality of roads in the future.
Related Articles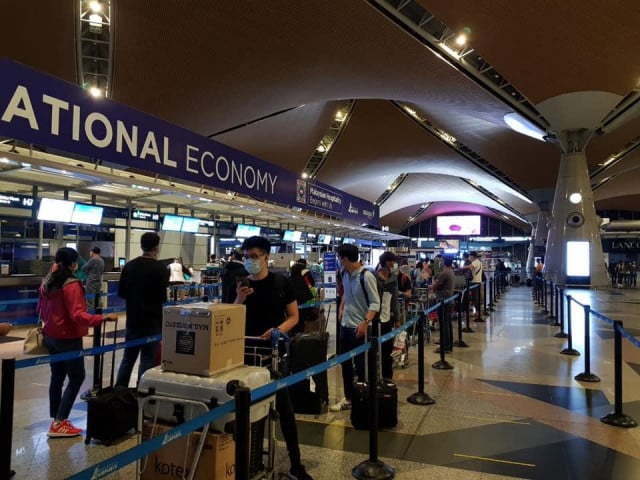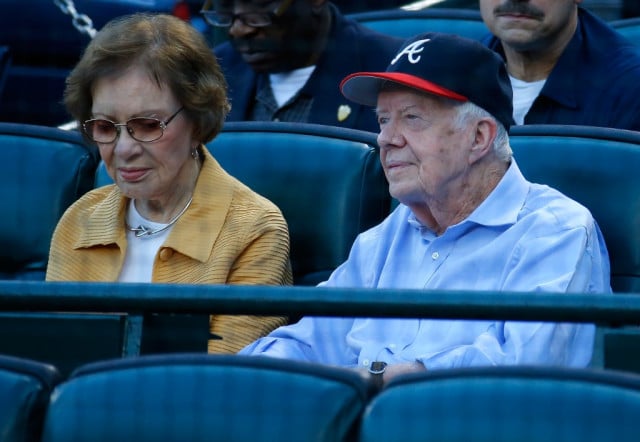 February 19, 2023 3:36 PM