Japan Donates Medical Supplies to Cambodia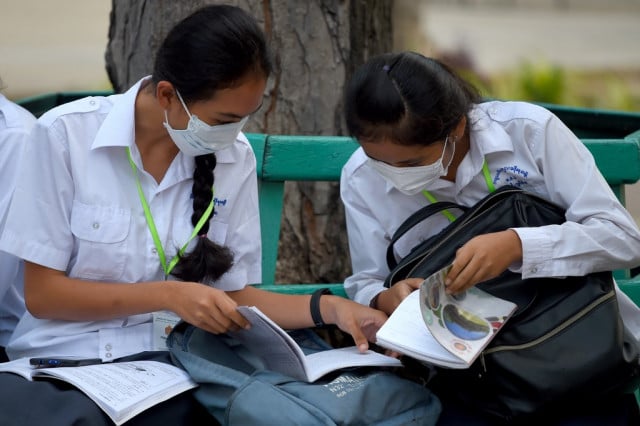 Phat Dane
February 16, 2020 10:23 AM
This comes as the country attempts to prevent the spread of the coronavirus
PHNOM PENH--The Japanese government has donated thousands of protective suits, masks and medical-supply materials to Cambodia to support the country's effort against the 2019 Novel Coronavirus (2019-nCoV).

"Enhanced international cooperation is indispensable for the prevention of further spread of Novel Coronavirus infection," the Japanese Embassy said in a press statement released Saturday. "Japan would like to strengthen cooperation with Cambodia."

Funded by the Japanese government, the supplies include 9,360 protective suits, 480 hand sanitizers, 540 protection glasses and 24,400 pairs of gloves.

The supplies, which are currently stockpiled by the Asia-Europe Foundation in Singapore, will soon be shipped to Cambodia in coordination with the World Health Organization (WHO) Regional Office for Western Pacific, the statement read.

This contribution of the Japanese government to Cambodia comes as health authorities in the country and throughout the region are dealing with the coronavirus epidemic that began last December in Wuhan City in China.
Working in cooperation with WHO and the Pasteur Institute of Cambodia, the Cambodian health authorities have set up monitoring units at the country's airports and border-crossing stations.
So far, only one case was detected in the country: The patient who had arrived in Cambodia on a flight from Wuhan City has since recovered.
According to data compiled by the John Hopkins University's Center for Systems Science and Engineering in United States, as 3:33 pm on Sunday, 69, 261 cases of the coronavirus had been confirmed worldwide. Among them, 68,505 cases were in China.
So far, 9.682 patients have recovered from the disease.
The death toll stands at 1,669 persons, with 1,596 being in China.
Related Articles