Japan emperor makes first public new year's appearance since 2020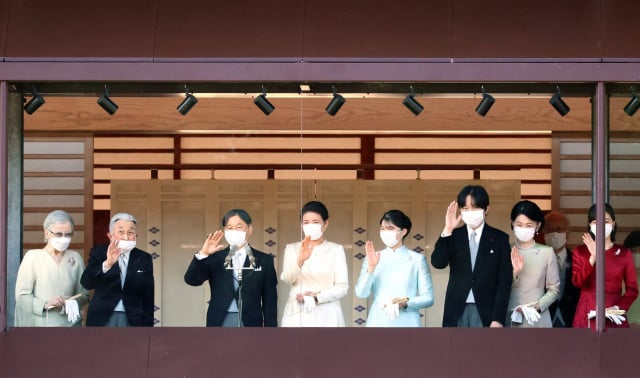 Tokyo, Japan -- Japanese Emperor Naruhito on Monday made his first public New Year's greetings since 2020, resuming an annual tradition with caution as the nation and the royal family gradually return to normalcy.
Naruhito, joined by Empress Masako, was scheduled to make six brief appearances throughout the day at a glass-covered balcony of the palace to express his wish for happiness for all.
The couple was joined by their daughter Aiko and Naruhito's parents former Emperor Akihito and former Empress Michiko, among other relatives.
Only about 1,500 well-wishers at a time, chosen by lottery, were allowed to enter the vast palace in the Japanese capital in an effort to prevent the spread of the coronavirus.
In 2020, before the pandemic started to affect Japan, a total of almost 70,000 well-wishers came to see Naruhito's new year's address. The palace cancelled the event in 2021 and 2022 to prevent infections.
"I am truly happy that I am able to celebrate the new year together with you after three years," he said.
"As we stand at the start of this year, I wish for the happiness of people of our country and the world."
The royal couple resumed public appearances gradually in 2022.
© Agence France-Presse
Related Articles