Japan grants $25 million for wastewater treatment plan in Phnom Penh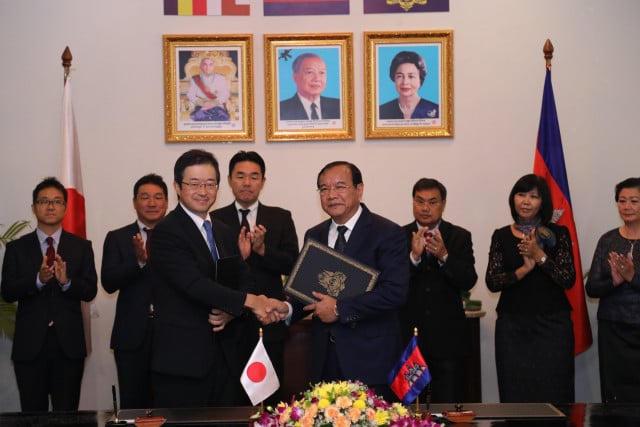 Phoung Vantha
October 4, 2019 7:34 AM
PHNOM PENH-The Japanese government has signed off on a $25 million in assistance for Cambodia to build a wastewater treatment plant in the capital Phnom Penh.

Prak Sokhonn, Minister of Foreign Affairs and International Cooperation, said the money is part of the $77.6 million worth of aid Cambodia has received from Japan during the last nine months this year.
He made the remark during a signing ceremony to accept the $25 million package that was held at the ministry on Thrusday.
The money will be used to finance the construction a plant for treating wasterwater before it is relased into Choeung Ek lake in the sourthern part of Phnom Penh, he said.
Japanese ambassador Mikami Masahiro said that the grant is designed to improve the living environment in the capital city.
Japan has granted Cambodia, during the past nine months, some $52.6 million to finance various projects. This includes $43.2 million in concessional loan to finance irrigation and port rehabilitation projects, $5 million for human resource development, and $4.6 million for the supply of road maintetnance to Cambodia.
Prak Sokhonn said Japan's has been "invaluable" in promoting economic growth and overall development in the kingdom.
Related Articles