Japan: Khmer Rouge Trials Remain a Legacy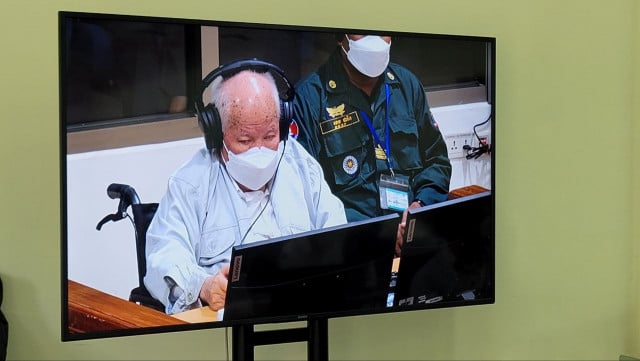 September 22, 2022 5:03 PM
PHNOM PENH – Japan says the Khmer Rouge trials are a step for Cambodia to conclude the peace process.
It hoped the final stage in the trial of Khieu Samphan would be a legacy through continuing educational activities after his trial came to end.
Khieu Samphan, the last living member of the Khmer Rouge to be tried for the massacre of an estimated 1.7 million people in Cambodia had his last court appearance on Sept. 22.
The 91-year-old former head of state of the Khmer Rouge regime had his life sentence upheld on appeal by the Extraordinary Chambers in the Courts of Cambodia (ECCC).
Japanese Foreign Minister Hayashi Yoshimasa said, "This judgment completed long-lasting Khmer Rouge Trials. Japan pays its respect to many people who contributed to the trials."
Yushimasana said the trial was an important step towards the conclusion of the peace process in Cambodia and contributed to the provision of justice and the rule of law.
He also highlighted the important role of Japan in the international community in providing support for the trial.
"Japan hopes that the significance of the trials will be widely understood among the Cambodian people and succeeded as a legacy for the next generations and the international community through educational activities which are to be continued after the completion of the legal process," he said.
Japan has provided about $90 million in assistance for the tribunal, about 30 percent of the international aid for the trials since they began in 2006.
Meanwhile, Japanese Prime Minister Fumio Kishida said at the UN General Assembly on Sept. 20 that Japan had contributed to the long-running peace in Cambodia.
Japan first contributed to maintaining peace in 1992 by providing training to the Kingdom's "blue helmets" army.
Khieu Samphan's Case 002/02 was the last case. On Nov. 16, 2018, the tribunal sentenced him to life imprisonment for genocide against the Vietnamese, crimes against humanity, and breaches of the Geneva Conventions.
The Khmer Rouge tribunal has been working on the trial of Khmer Rouge leaders since 2006, ending in 2022 and lasting more than 16 years. The trials cost about $337 million.
The top leaders of the Khmer Rouge regime who were brought to trial were Nuon Chea, Ieng Sary, Ieng Thirith, and Kaing Guek Eav, the former Tuol Sleng prison chief.
Only one Khmer Rouge leader who faced trial remains alive, Khieu Samphan. Pol Pot, who led the movement, died in the jungle in 1998.
Related Articles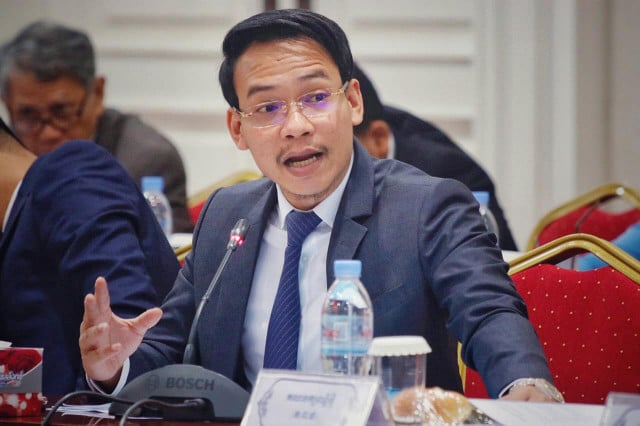 December 22, 2021 2:50 PM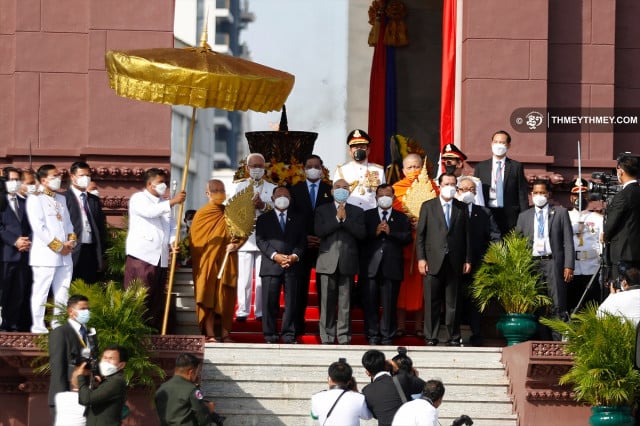 November 9, 2022 12:30 PM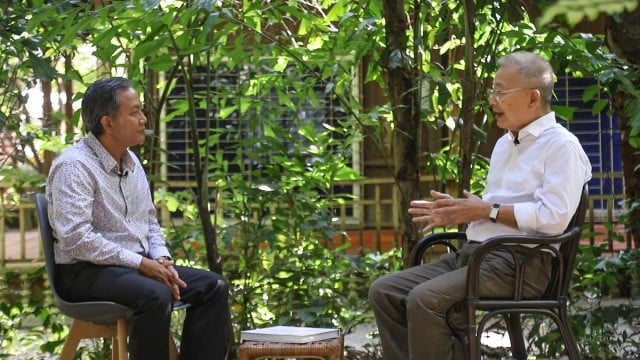 November 12, 2020 4:00 AM