Japan Pledges $2 Million to Boost Cambodia's Food Security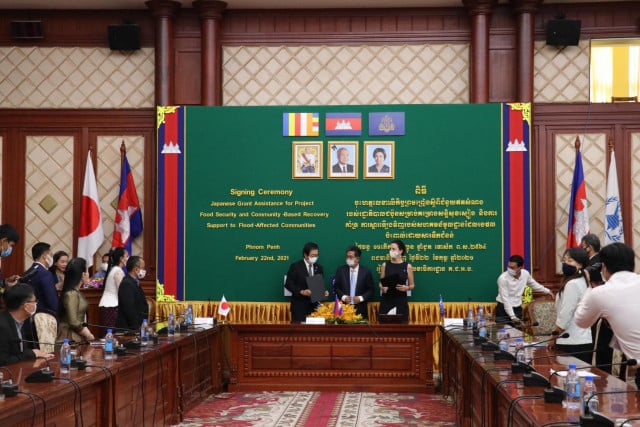 Sao Phal Niseiy
February 22, 2021 9:56 AM
Working with local authorities and the World Food Program, the Japanese government hopes to address the issue of food security in flood-affected parts of Cambodia.
PHNOM PENH--Japan on Monday (Feb. 22) pledged $2 million in financial assistance to the United Nations World Food Program (WFP) to boost food security in Cambodia, which has recently been hampered by flash floods and climate change.
The agreement was signed by Japanese Ambassador to Cambodia Mikami Masahiro and WFP Representative and Country Director Claire Conan along with Ngan Chamroeun, a secretary of state at the Ministry of Interior.
During the signing ceremony, Ambassador Mikami stated his hopes that the Japanese government's financial contributions will help flood-affected Cambodians rebuild their lives, starting with food security.
"Last year, Cambodia suffered severe continuous and torrential rainfall—which affected a large number of residents, resulting in loss of some lives and a lot of physical damages to the properties," Ambassador Mikami said.
"I sincerely hope that this project will mitigate the impact of floods on food security of flood-affected households and communities," he added.
Using this additional financial support, the WFP stated that it will work closely with Chamroeun, who is also the head of the National Committee for Sub-National Democratic Development Secretariat (NCDDS). Together, they intend to conduct a comprehensive food security and nutrition assessment in 16 communes across Battambang, Pursat, Kampong Chhnang and Kampong Thom provinces.
Additionally, they will collaborate in carrying out the rehabilitation of infrastructure damaged by floodwaters while seeking to bolster local communities' planning capacity and knowledge on food security, disaster preparedness and mitigation.
According to the WFP, Japan has provided roughly $22 million to WFP Cambodia in the last ten years through both in-kind (rice and canned fish) and cash contributions in support of food security and nutrition. In 2019 alone, Japan provided $2.7 million to strengthen communities' resilience building and emergency preparedness.
In response, WFP Representative and Country Director Claire Conan thanked the Japanese government for its financial support as it will not only assist the local communities, but also contribute greatly to the long-term food security of Cambodians.
She said, "This assistance will be critical to vulnerable families living in flood-prone communities whose livelihoods and food systems were affected and will help protect them from future shocks."
In recent years, Cambodia has experienced extreme weather events more frequently, especially flash floods. October 2020 saw one of the most severe floods, during which at least 44 people were killed, almost 50,000 more were displaced and over 600,000 people were affected across 20 provinces.
The country also was ranked 16th out of 181 countries on the 2020 World Risk Index as the most prone and vulnerable to natural disasters especially climate change. It is anticipated the country will continue to experience more frequent and intense extreme climate events such as floods and droughts, which will threaten the local communities—most of whom are impoverished.
Related Articles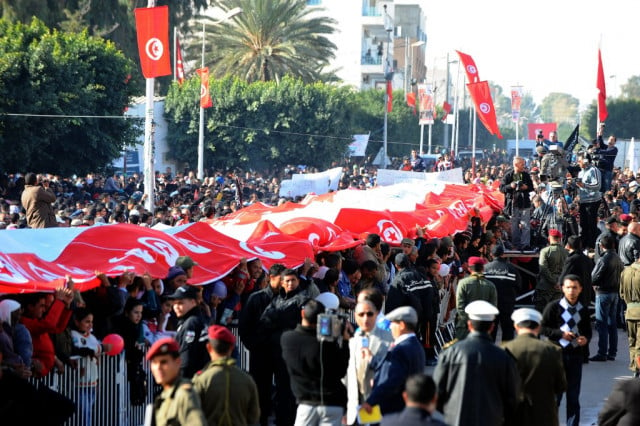 December 14, 2020 4:46 AM
December 3, 2019 11:48 AM