Japan to stop use "lifelong singles" labelling people unmarried at 50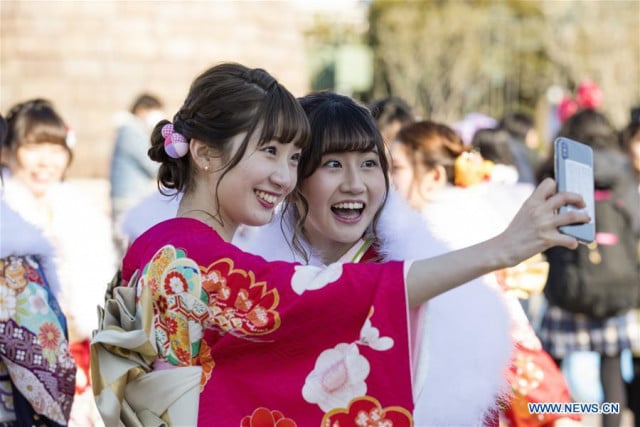 Xinhua
May 23, 2019 10:05 AM
TOKYO-- The Japanese government will no longer use the term "lifelong singles" as a label for people who are not married by the age of 50, officials said Thursday.
The term has been used in annual white papers and statistics on the grounds that women's fertility rate drops significantly in their 50s.
As more and more Japanese choose to tie the knot later in their life, the term is increasingly deemed inaccurate.
In response to evolving household definitions, the government has removed the descriptor from some white papers.
However, the percentage of "lifelong singles" will continue to be included in demographic projections and other statistics because it is a key indicator, with the data categorized simply as referring to "people unmarried by 50," officials said.
A health ministry research institute in conjunction with the national population census publishes the percentage of 50-year-old singles every five years, which do not include people who are divorced or single because of the death of their spouse.
The data shows that in 1985, less than 5 percent of men and women were classified as unmarried before the age of 50. However, the figure rose to 10 percent for men in 2000 and surged to over 20 percent for men and 10 percent for women in 2010.
In 2015, the proportion of people who did not get married before the age of 50 reached 23.37 percent for men, or around one in every four men. Meanwhile, the figure hit a record of 14.06 percent for women.
The data also shows that the country's average marriage age continues to rise, with 31.1 years for men and 29.4 years for women in 2015.

Related Articles