Japan to Support Cambodia's Plans for Phnom Penh' Wastewater System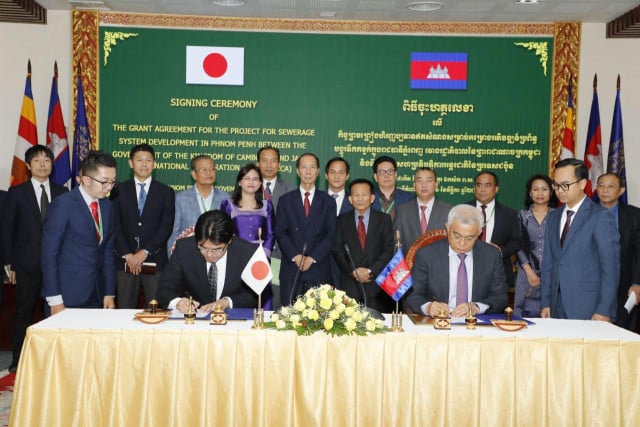 Thmey Thmey
November 2, 2019 10:24 AM
PHNOM PENH—Cambodia will receive a $27 million grant from Japan to help improve Phnom Penh's sewage system.

The grant agreement for the project Sewerage System Development in Phnom Penh was signed Friday by the Minister of Economy and Finance Aun Pornmoniroth and Yuichi Sugano, JICA's country chief representative, according to the ministry's press release.
The project will support the country's plans to build in Sangkat Choeung commune a waste-water treatment station through which water will be processed before being released into Choeung Ek lake, the press release said. "The station [will have] the capacity to treat 5,000 cubic meters each day.
"Construction of the station will begin in late 2020 and last 32 months," the press release said.
In addition to building the station, the project will include technical support for operation and maintenance work as well as financial management.
Japan is one of Cambodia's largest donors that has provided more than more than $5 billion in Official Development Assistance since the 1990s, including over $3.5 billion in grant aid.
Related Articles
November 24, 2022 9:32 AM