Japan to Support NGO's Children Project in Kampong Cham Province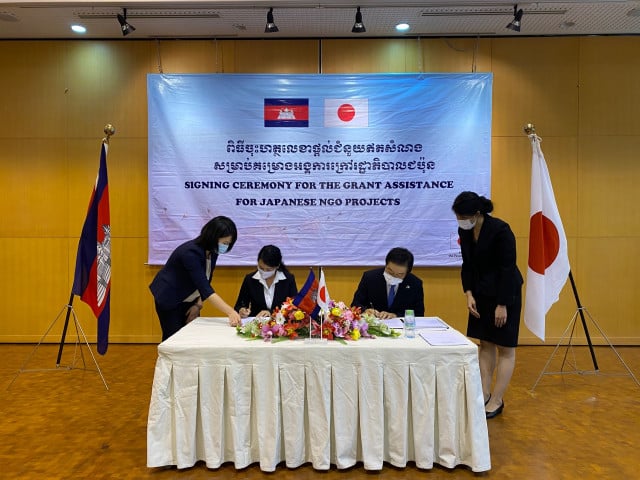 Sao Phal Niseiy
January 14, 2021 7:11 AM
Its goal is to help reduce infant mortality and improve children's health
PHNOM PENH--The Japanese government on Jan.13 pledged $182,035 in grant aid to support a Japanese NGO working to help assure children's health in Kampong Cham Province.
The funding is being provided to People's Hope Japan for its project "Strengthen Community Care and Support Network for Children in Kampong Cham Province (Year 2)."
The grant agreement was signed by Japanese Ambassador Mikami Masahiro and Ishiyama Kanako, the NGO's country director.
According to a press statement issued by the Japanese Embassy on Jan. 13, People's Hope Japan aims to reduce the mortality rate of children under five years old and to promote children's health through networking between health workers and health volunteers in communities.
"The project also includes conducting training on nutrition improvement for Village Health Support Group [so that group members] will be able to demonstrate nutritious meal preparations with local ingredients in their communities," the statement read.
During the signing ceremony, Mikami spoke of the Japanese NGO's contribution to the country.
"I would like to express my appreciation to People's Hope Japan for its ongoing work to promote health and hygiene in Cambodia for many years," he said.
In spite of fast-pace development, there still are issues affecting people that require proper solutions, Mikami said.
"I observe that, recently, Cambodia has been undergoing rapid development," he said. "[B]ut at the same time, there remain some challenges, which need to be addressed in order to promote people's wellbeing such as poverty reduction, social development as well as the environment of education and health sectors."


Health and hygiene, he said, have become increasing important especially during this pandemic, which has so far threatened the whole world.
Japan, he stressed, will continue to cooperate with NGOs working in Cambodia to address these issues.
Japan has been providing grant aid to NGOs since 2002 in support of social and economic development projects in least developed countries. In Cambodia alone, Mikami said, there have been up to 130 projects funded under this framework, all of which aiming to ensure people's quality of life.
Japan remains Cambodia's largest traditional donor. In the past decade, its government provided $720 million in official development aid to Cambodia, which accounted for nearly 25 percent of financing from all development partners,
Related Articles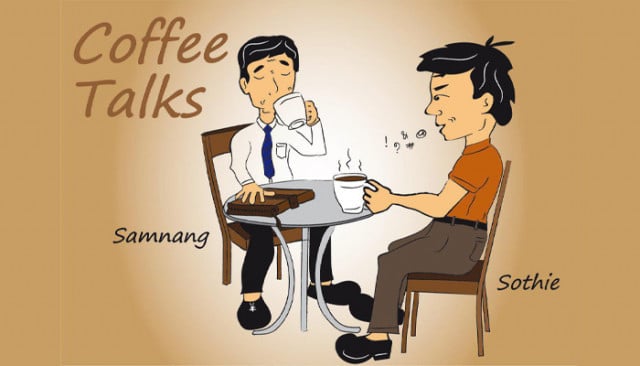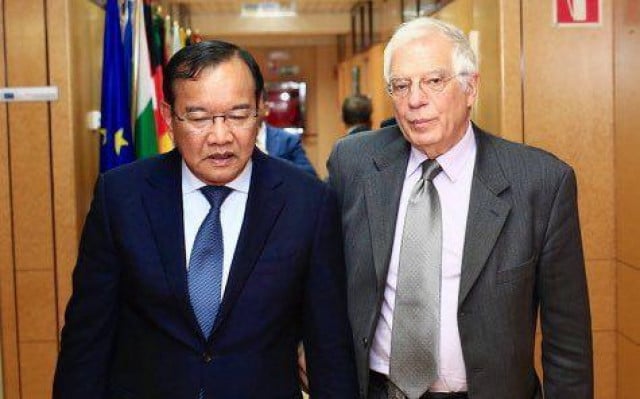 December 17, 2019 8:05 AM
September 11, 2020 10:51 PM